Installing a new roof is not a DIY project. In fact, some insurance companies will deny roof replacement claims if the adjuster finds that it wasn't installed properly. You need a trusted professional roofing contractor to ensure your home will be protected. Dingers Roofing & Construction is a reliable roofing company offering roof installation in Wichita and surrounding areas. All new roofs we install are backed by a 5-year workmanship warranty. And, to make your new roof affordable, we offer financing options as well as military and first responder discounts.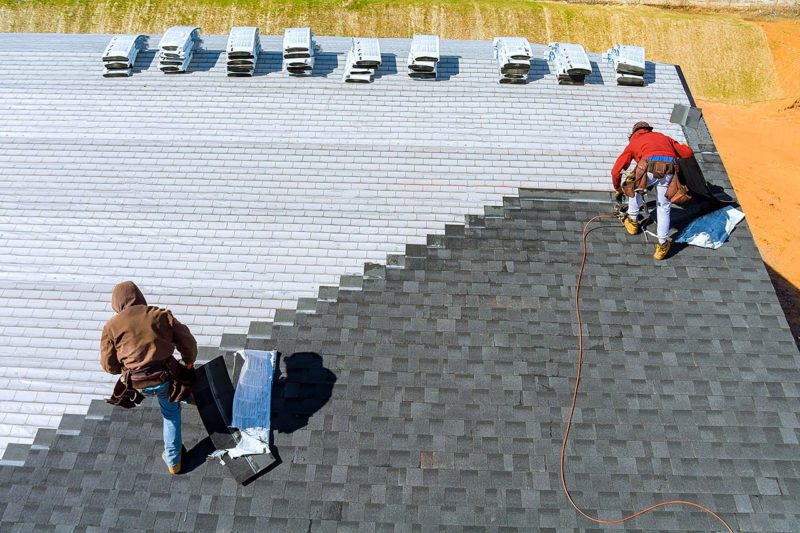 They did an excellent job. Great price, even had guys walking the yard picking up nails and trash. Highly recommend these guys!
Trusted Wichita Roofing Company
Owens Corning Preferred Contractor
Dingers Roofing & Construction is proud to be an Owens Corning Preferred Contractor. A trusted name in the roofing industry, their roofing systems are long-lasting and great looking. And, Owens Corning offers a lifetime warranty on roof shingles.
Residential & Commercial
We install, repair and replace residential and commercial roofs in the Wichita area, including metal roofs, asphalt shingles and more. We have more than 20 years of combined experience, so you can count on us for expert roof installation.
Free Estimates
Find out how much a new roof for your home or business  will cost by scheduling a free estimate. We'll evaluate your needs, discuss your budget, and then present you with different options. There's no pressure, so call us at 316-202-2066.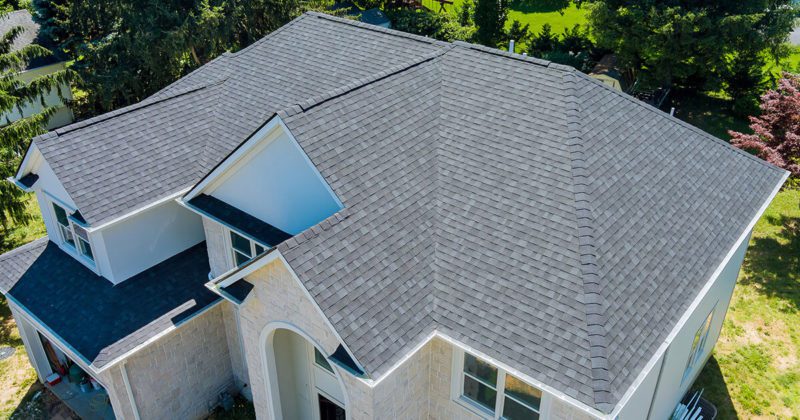 Reasons to Install Class 4 Impact-Resistant Shingles
When you're having a new roof put on your home, it's worth considering upgrading to Class 4 impact-resistant shingles. They're 20 pounds heavier than normal shingles, which is beneficial in high wind situations, and their impact resistance stands up to hail. Along with these benefits, most insurance companies offer a discount for putting impact-resistant shingles on your house. It's a little bit of an upgrade in the beginning that pays for itself in 2-3 years. After that, it becomes savings in your pocket. If you plan on being in your home for a long time, Class 4 impact-resistant shingles can be a good investment.
The Roofing Process
Curious about how the roof installation process works? We've put together an overview of the process when we're replacing a roof that can give you an idea of what to expect. For a new roof installation, all of the steps are the same except removing the old roof.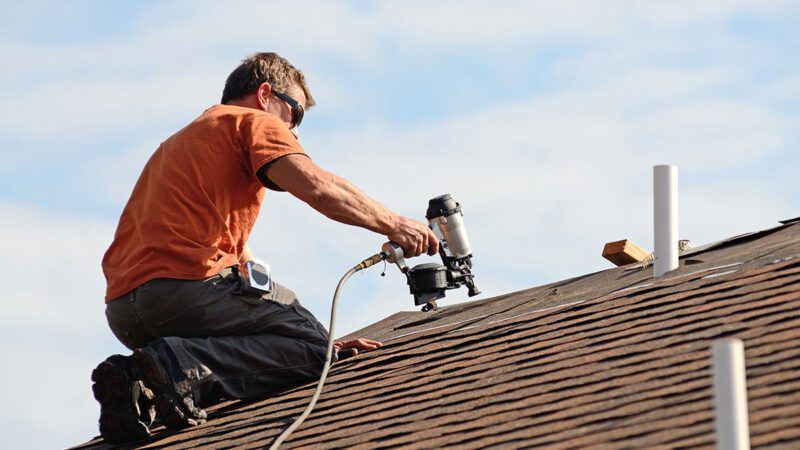 How long does it take to install a new roof?
For most single-family homes, it takes about one day to install a new roof. This includes removal of the old shingles and underlayment, installing the new underlayment and shingles, and then cleaning up the work area.
How much does a new roof cost?
There are a number of factors that affect the cost of installing a new roof, including the style and size of the roof, removal of the old roofing materials and the roofing material you want to have installed. If you have chimneys, skylights and multiple roof vents that need to be worked around, those are taken into consideration, too. Your roof installation quote should include the total cost for labor and materials. Dingers Roofing & Construction works with you to get your roof installation covered by insurance whenever possible, and financing is available to make your new roof more affordable.
What is the best roofing material for a house?
The best roofing material for your house depends on your goals and your budget. If you're simply looking for a low-cost option, asphalt shingles will be your best bet. Do you want a durable roofing material that may even save you money on your homeowners insurance premiums? Consider metal roofing, slate tile, or even class 4 shingles. Dingers Roofing & Construction can help you determine the best roofing material for your needs and budget.