Residential Roofing Contractors
Has persistent damage from Kansas storms caused damaged shingles or a leaky roof? Contact Dingers Roofing & Construction for residential roofing in Wichita KS to keep your home free from water damage.
Contact Us Today!
Our residential roofing professionals have more than 20 years of combined experience with roof replacements, roof repair and installation. Our roofing products are high-quality to protect your home from snow, rain and hail damage.
Residential Roofing Warranty
When considering a local roofing company to replace or repair your roof, make sure their workmanship is backed by a warranty. Dingers Roofing & Construction warranties all new roofs to be free from any workmanship defects for a period of 5 years.
Has it been a while since you thought about your roof? At Dingers Roofing & Construction we do more than think about roofs. We inspect, repair and replace them. From residential to commercial, Dingers is locally owned, licensed and insured. We're also a member of the Better Business Bureau. Dingers offers discounts for the military, first responders and seniors. Call Dingers Roofing & Construction where our roof inspections are free but our expertise is priceless. Call 316-202-2066 today. We're your home team pro.
Free Roof Inspections
Before replacing your roof, call upon the experts at Dingers Roofing & Construction for a free roofing inspection. During our evaluation, we'll determine if roof repair is in need or if replacing your roof is in your best interest. Learn more about roof inspections.
High Performance Shingles
Dingers Roofing & Construction uses CertainTeed Roofing Products and TAMKO Building Products for high-quality roofing materials and shingles. Designed for durability and strength, the heavyweight shingles are fortified to promote protection in extreme weather conditions.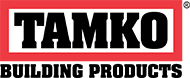 Roof Insurance Claims
Dingers Roofing & Construction is experienced with helping customers through the insurance claim process. Learn more about making a roof insurance claim.
Contact the roofing professionals at Dingers Roofing & Construction for a free roof inspection and evaluation. Call 316-202-2066 today or request an appointment below.