A metal building can be a cost-effective solution for agricultural, residential, commercial, and industrial applications. They're faster to build than wood framed structures, resistant to pests and fire, and they can easily be configured to fit your needs. Dingers Roofing & Construction provides complete metal building construction for customers in Wichita, Kansas and surrounding communities. Residential and commercial metal building systems range in size based on your needs.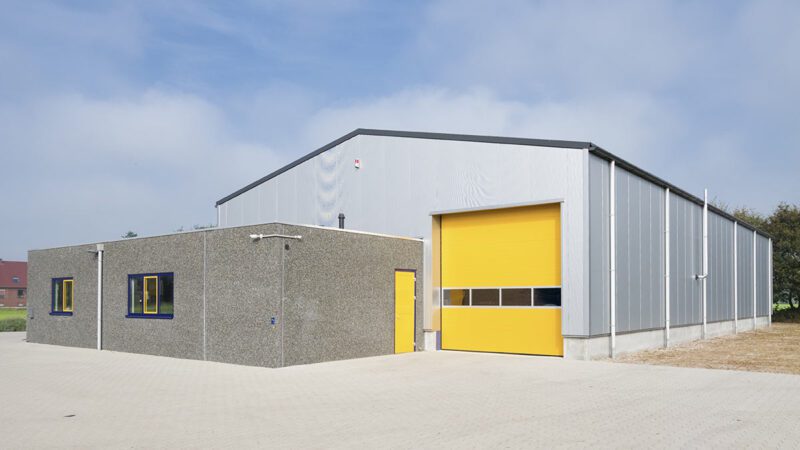 Benefits of Metal Buildings
Durable
While wood buildings are susceptible to damage from pests, fire and water as well as mold, cracks and rot, steel structures are strong and fire-resistant.
Affordable
Depending on lumber prices and the building's size and design, construction costs could be about the same or substantially cheaper for a steel structure as they are for wood. But the real savings comes from the cost of ownership. Steel buildings resist fire damage and pests, so it's cheaper to insure metal buildings than wood structures. You can also avoid the ongoing repairs, repainting and replacing warped or cracked boards that come with owning a wood building.
Flexible
Unlike wood framed buildings, metal buildings don't need interior supports. This makes them faster to build and lets you use every square foot inside. It also means you can easily adapt the space as your needs change.
Dingers completed the replacement of our roof, gutters and rear porch re-stain after the April 2018 Hail Storm. We understood the time it would take to get the job done and they performed the tasks to our satisfaction. I would not hesitate to use them again in the future.
Wichita Metal Building Contractor
Dingers Roofing & Construction is an experienced metal building construction company serving both residential and commercial customers. Whether you need a simple metal shed or an elaborate office space, contact the professionals at Dingers Roofing & Construction for a consultation and estimate for metal building construction. Call 316-262-2066 today.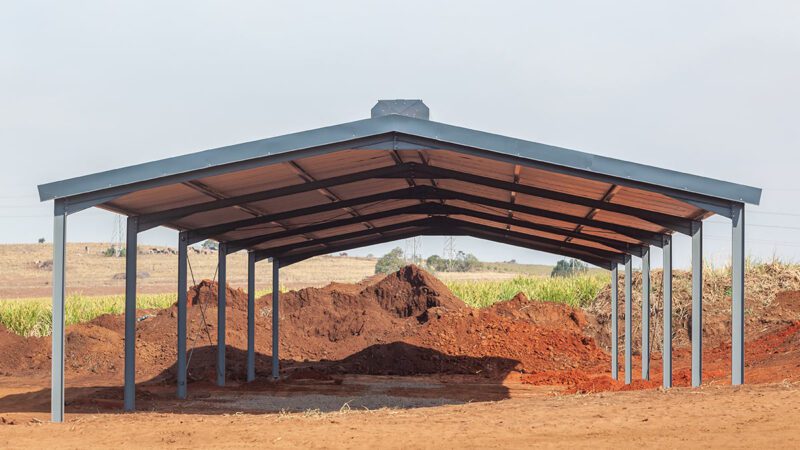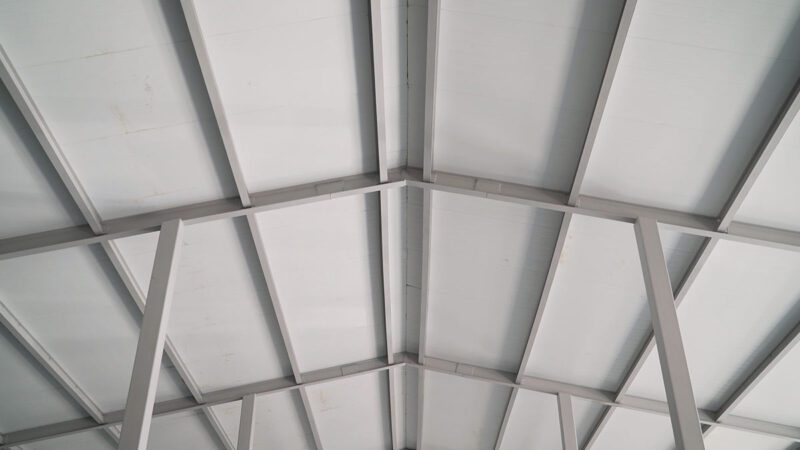 What's Included
Our metal building construction services include a complete turnkey building. From the ground up, we construct your metal building to your specifications, uses and needs. Your new custom metal building will include:
Concrete
Plumbing
Electrical Work
HVAC
Drywall
Interior Finishes
Roofing
Metal Building Construction Ideas
Pre-engineered metal buildings are flexible and can work for just about any space. Our metal building systems are engineered for your specific needs and space.
Large commercial building for expanding your business
Airplane and personal aircraft hangars
Keep farm equipment and work trucks dry and secure
Storage sheds for mowers and trailers
Garage to house motorcycles, ATVs and boats
Private workshop for woodworking, welding or rebuilding antique cars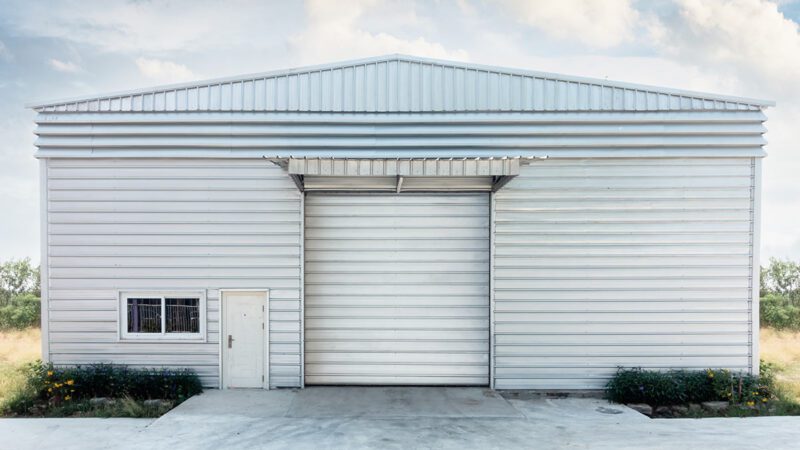 Are metal buildings stronger than wood-frame buildings?
While both wood and metal are strong materials, metal's exceptional durability allows it to hold up better in the long run than a wood-frame building. Metal buildings can withstand earthquakes, fire and insect damage. They also don't warp or rot like wood structures can.
Are metal buildings cheaper to build than wood?
When you look at just the upfront price, a wood building may be cheaper or about the same as a steel building, depending on lumber costs. However, in the long run metal buildings are much cheaper to own and maintain than wood. Metal buildings require little maintenance and they're durable, so they last a long time and the insurance premiums are usually lower. Wood buildings, on the other hand, need ongoing maintenance to repair, replace or repaint the wood. They're also susceptible to damage from insects and rain.
How are metal buildings insulated?
There are a number of ways to insulate a metal building. Standard fiberglass insulation is the least expensive option. It's easy to install and comes in rolls that can be found in most home improvement stores. Keep in mind, the soft material will need a vapor barrier on top to keep out moisture and pests. Spray foam and blow-in loose fill insulation are also good options that can fit into small spaces. Insulated panels and reflective foil insulation also work well for metal buildings, but they are some of the most expensive options.