Metal Building Construction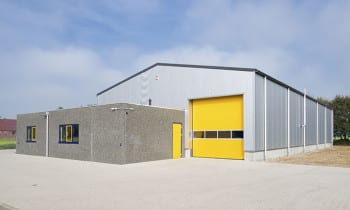 Dingers Roofing & Construction provides metal building construction in Wichita, Kansas and surrounding communities. Metal building systems range in size based on your needs. Whether you're looking to build a commercial office space or looking for additional storage, our metal buildings are an efficient and cost-effective way to expand your business or gain extra space.
Our metal building construction services include a complete turnkey building. From the ground up, we construct your metal building to your specifications, uses and needs. We handle the concrete, plumbing, electrical work, HVAC, drywall, interior finishes, roofing and all other aspects of your new metal building.
 Metal Building Construction Ideas
Large commercial building for expanding your business
Airplane and personal aircraft hangars
Keep farm equipment and work trucks dry and secure
Storage sheds for mowers and trailers
Garage to house motorcycles, ATVs and boats
Private workshop for woodworking, welding or rebuilding antique cars
Pre-engineered metal buildings are flexible and can work for just about any space. Our metal building systems are engineered for your specific needs and space.


Whether you need a simple metal shed or an elaborate office space, contact the professionals at Dingers Roofing & Construction for a consultation and estimate for metal building construction. Call 316-262-2066 today.