According to the U.S. Department of Energy, heat gain and loss through inefficient windows accounts for 25% to 30% of a home's heating and cooling energy use. Additionally, your home's exterior doors could be wasting energy due to air leaks or heat conduction. Replacement windows & doors can improve your home's energy efficiency while boosting curb appeal. Keep in mind, proper installation, insulation and air sealing are required for maximum benefits. Trust Dingers Roofing & Construction for expert window and door installation in Wichita KS and the surrounding communities. Be sure to ask about our financing options and military/first-responder discount.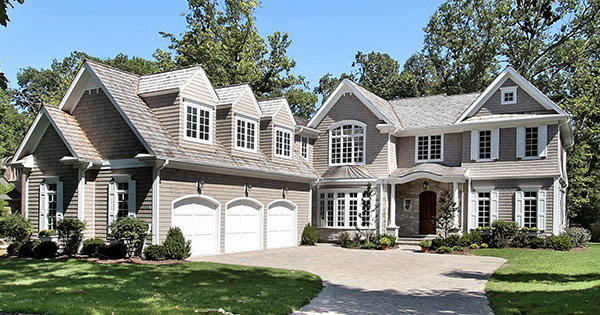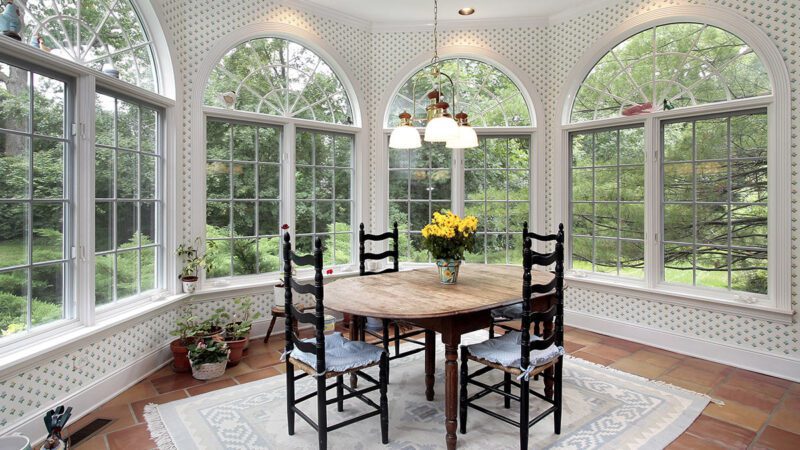 Professional Window Replacement
Quality windows can make a big difference on your utility bills. Options like low-e glass, UV coatings, double pane and triple pane help limit heat transfer to keep the temperature in your home consistent. Not sure if your windows need to be replaced? Discover 7 signs your home needs new windows. We offer window installation for a range of styles of vinyl, wood clad composite & fiberglass windows with a range of styles and energy-efficient options. Request a free in-home window replacement consultation today!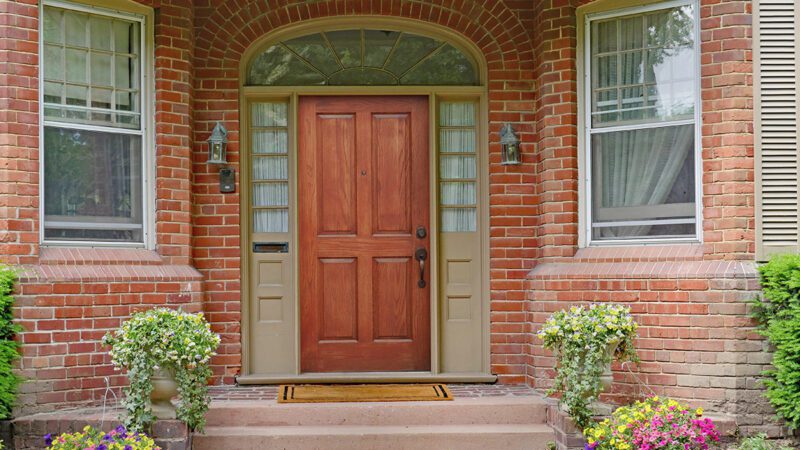 Expert Door Installation
Looking for replacement doors to improve your home's security, energy efficiency and appearance? Dingers Roofing & Construction provides professional interior and exterior door installation. We offer a wide selection of entry doors, interior doors, patio doors, storm doors and more. Whether you need to replace your front door, add a screen door, install a new patio door or upgrade your interior doors, we'll help you select options to fit your style and budget. Schedule your free consultation for Wichita door replacement today.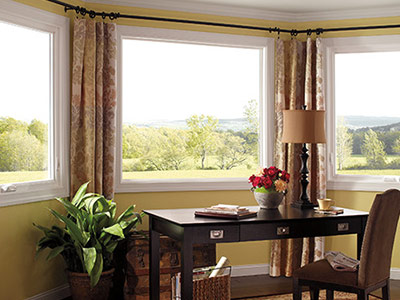 Vinyl Windows
Vinyl windows are low-maintenance, durable and energy efficient. They come in a few standard colors and they're an affordable option. Vinyl window styles include sliding windows, fixed windows, double-hung windows and more. Energy efficiency can vary, so make sure you check the ratings on the window's National Fenestration Rating Council (NFRC) certified label.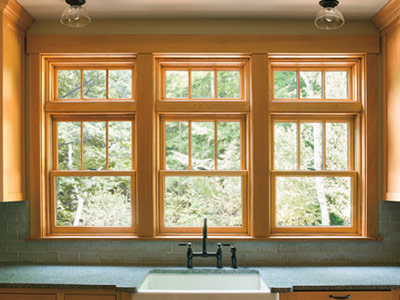 Wood Clad Windows
Wood window frames provide good insulation but they're expensive to maintain. A clad window has a wooden frame that's covered (or clad) on the exterior side with vinyl or aluminum. You can enjoy the natural beauty of wood inside your home along with durable protection from rot and insects on the outside. You can choose the exterior color and stain or paint the interior.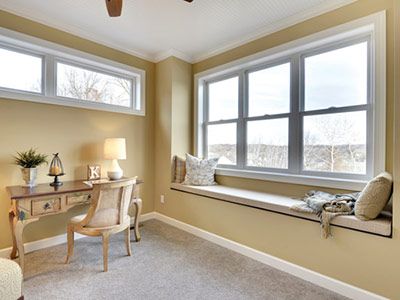 Composite & Fiberglass Windows
If you like the look of wood frame windows and the easy maintenance of vinyl windows, composite windows might be your best option. They're durable and energy efficient, plus they can usually be customized to a wider range of styles and colors than vinyl or aluminum-clad windows. The cost is slightly more than vinyl windows, but there are more aesthetic options.
Installing Top Window Brands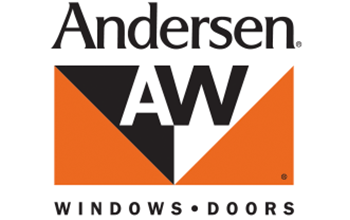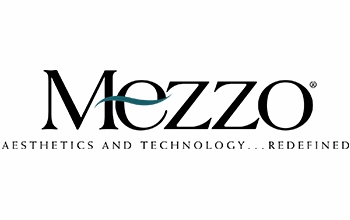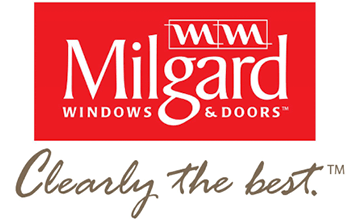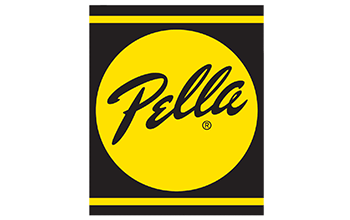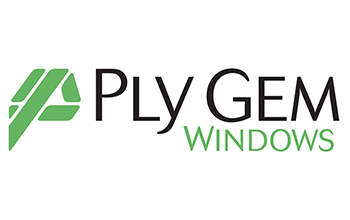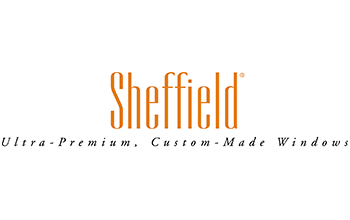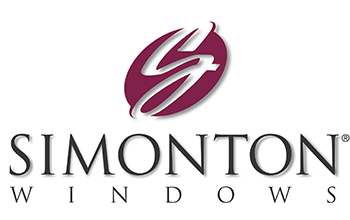 Replacement Door Types
Dingers Roofing & Construction installs interior doors and exterior doors with different insulating, security and aesthetic properties. Here in Wichita, we often deal with high winds and extreme temperatures. When you need a new front door, patio door or screen door, it's important to consider the material as well as the appearance.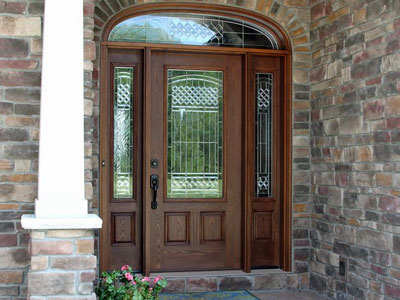 Exterior Doors
Replacing your entry door can make a dramatic impact on your home's appearance and your energy bills. You can choose from wood, fiberglass and steel exterior doors with decorative glass that provides the style, privacy and light filtration you want.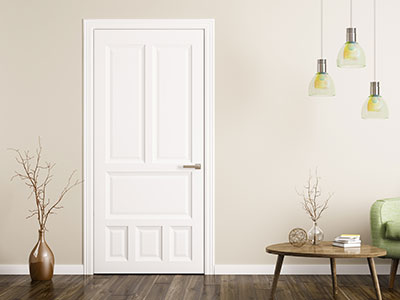 Interior Doors
Replacing interior doors can improve the style of your home, add design elements and add privacy. You're sure to find an interior door that matches your style and budget. Our door styles include flush mounted, louver, French doors, solid wood, metal and hollow wood doors.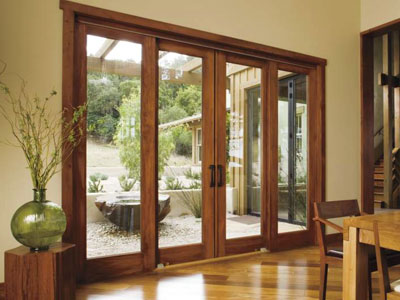 Patio Doors
Looking for a new patio door? We can install a functional and beautiful patio door with style, performance and security. Patio door styles include: sliding/gliding glass, French doors, hinged, folding doors, wood, metal, glass, as well as traditional single patio doors.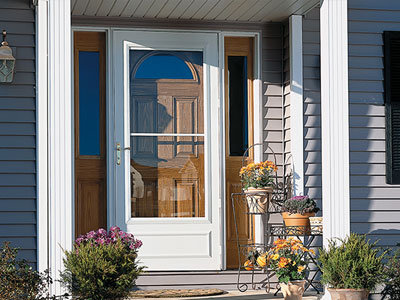 Storm Doors
A storm door is a great way to let natural light into your home while keeping the elements and pests out. We install storm doors in a variety of colors to match your home's exterior. Glass and screen options include full or partial screen, retractable screen and more.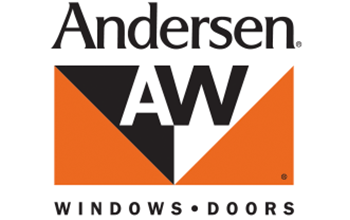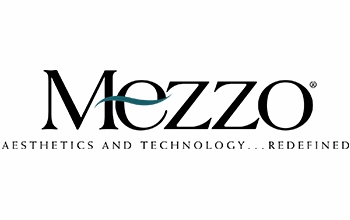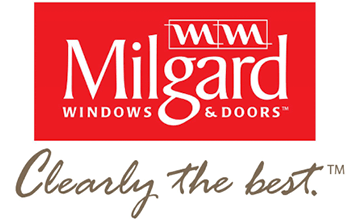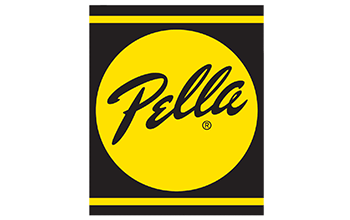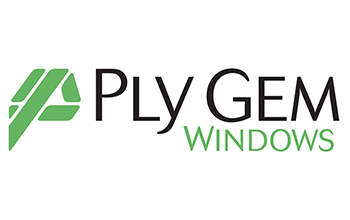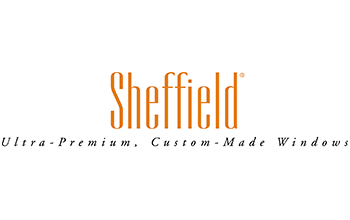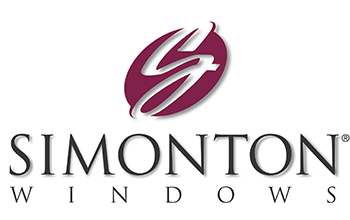 Professional Window & Door Installation in Wichita
When you're looking for window replacement in Wichita, KS, trust Dingers Roofing & Construction. As an experienced window replacement company, we're qualified to recommend and install new windows in any style of home. We also offer professional door replacement, so you can have your exterior door replacement and your house windows installed all at the same time. Call us today at 316-202-2066 for a free estimate.
How long does it take to replace a window?
Generally, it takes about 30 to 60 minutes to replace one basic window on a home. Large windows and special styles could take a little longer. On average, about 10-15 replacement windows can be installed in one day. Keep in mind, the overall timeline for your window replacement will include ordering your windows and having them shipped. Custom windows have to be manufactured before they can be shipped, so plan on several weeks from the time you choose your windows until your installation can actually start.
What time of year is best for window replacement?
Here in Kansas, our weather usually allows for windows to be replaced just about any time of year. However, if you're looking to save money, winter is generally a good time to have new windows installed because window manufacturers often have discounts during this time. Spring and fall are also popular times to schedule window replacement because the temperatures are usually mild so you can comfortably have the windows open for a few hours. And of course, windows can also be replaced during the summer.
Should you replace all your home's windows at once?
Yes, it's best to replace all your home's windows at the same time if your budget allows. This will save you money on labor costs in the long run and give you the maximum energy savings benefit. Another option is to replace your home's windows in phases. It's best to have at least 8-10 windows installed at a time to get the most out of your budget. Keep in mind, there's always a chance the window manufacturer could discontinue a particular window model before you've replaced all your windows. If possible, plan to complete all phases of your window replacement within 2-3 years.
How long does it take to replace an exterior door?
Installing a new front door may seem like a simple matter of removing the old door and then fitting the new one and installing trim and caulk, but exterior door replacement is actually a complex process. Plan on anywhere from 4-8 hours to replace a prehung exterior door. Factors that can impact the installation time include whether or not the rough opening will need to modified to fit the new door, if there's any wood rot or damage that needs to be repaired, if it's a single door or double doors, if there are sidelites, and whether or not the door is pre-drilled for the deadbolt and doorknob.
Can you replace an exterior door without replacing the frame?
If the current door frame is in good condition and it's still square, it may be possible to install a new door panel of the same size into the existing frame.