Siding Installation & Repair
Looking for new siding for your home or commercial property? Dingers Roofing & Construction has been siding Wichita and the surrounding communities at affordable prices. Replacing your home siding is often an energy savings benefit that provides a renewed visual appeal.
Whether your home needs just a small area repaired or you're looking for a qualified professional to provide you with an estimate to replace it all, Dingers Roofing & Construction has the expertise and knowledge to do the job right, on time and on budget.
Siding Installation & Replacement
After years of living in your home, replacing your siding is a common home repair that can assist with better energy efficiency, protection from the elements as well as visual appeal. Contact the experts at Dingers Roofing & Construction for an estimate and evaluation of your upcoming replacement project. When we meet, we'll discuss the latest available options and colors for improving the exterior of your home.
Siding Options
Choose the #1 recognized brand of pre-finished LP® SmartSide® with Diamond Kote® Building Products


Diamond Kote is a specialized pre-finished siding that leads the industry as the #1 recognized brand. Built on LP® SmartSide® technology, it is an engineered wood using the patented SmartGuard® process. This process allows the siding to withstand extreme temperatures, heavy humidity, and arctic freeze thaws, backed by a 50-Year Limited Warranty.
Diamond Kote®'s innovative siding stands the test of time without peeling, chalking or fading. In addition, they offer a complete siding system designed to hide nail heads, eliminate blemishes and offer a more efficient installation.
Diamond Kote's advanced paint technology provides lasting durability backed by a 30-Year No Fade Warranty. Learn more about this superior siding technology.
Diamond Kote Gallery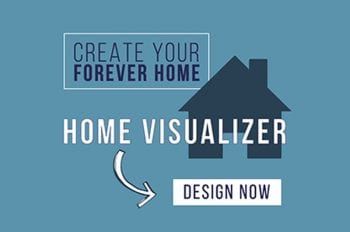 The new Diamond Kote Home Visualizer allows you to select a project or upload your own image to apply color and style choices. Start your design today, then share your designs! For more information, examples and inspiration, view the Diamond Kote Building Products catalog.
Fiber Cement Siding
With the appearance of traditional masonite, fiber cement adds additional durability to the life of your home siding. The fiber cement solution comes with a variety of looks and textures and offers resistance to moisture, cracking, splitting, rotting and swelling. Due to its nature, it is also a perfect solution for resisting insects and termites.
Vinyl Siding
Vinyl is a great choice when thinking about improving the energy efficiency and overall appeal of your home. Vinyl provides a seamless appearance and exceptional insulation. With an abundance of colors available to customize the look of your home, vinyl will quickly improve the appearance of your home and provide long term durability.
Siding Repair
When your home siding starts to swell, crack or rot, call the experts at Dingers Roofing & Construction for a free inspection. During our evaluation of your home's exterior, we'll check for rot and water damage beneath the surface and provide our expert advise. Siding repair can be performed on small areas of your house or entire sections. All siding repairs include professional installation, caulking and a fresh coat of paint to match your existing colors.