Save energy and improve your home or business's curb appeal with new exterior siding.
Whether you're looking for a qualified siding contractor to repair a small section of siding or you need new siding for the entire house, count on us to do the job right. Dingers Roofing & Construction provides free estimates on siding installation & repair for commercial and residential properties in Wichita and surrounding areas. We offer military and first-responder discounts, plus payment plans for those who qualify.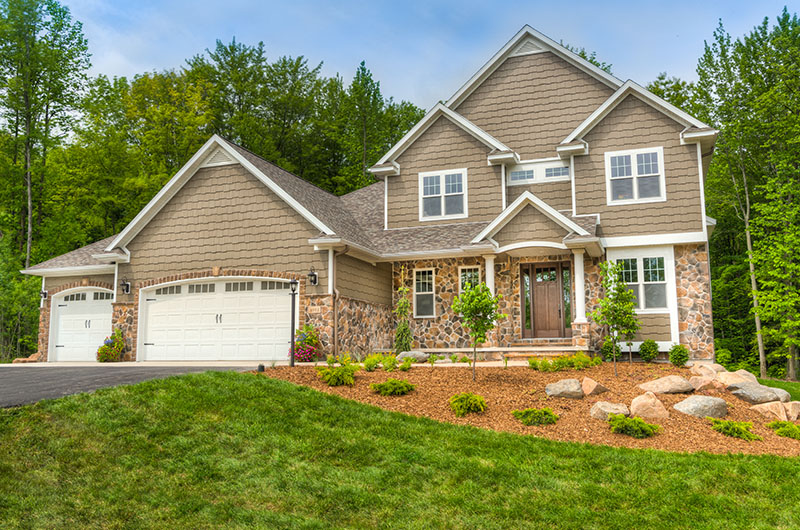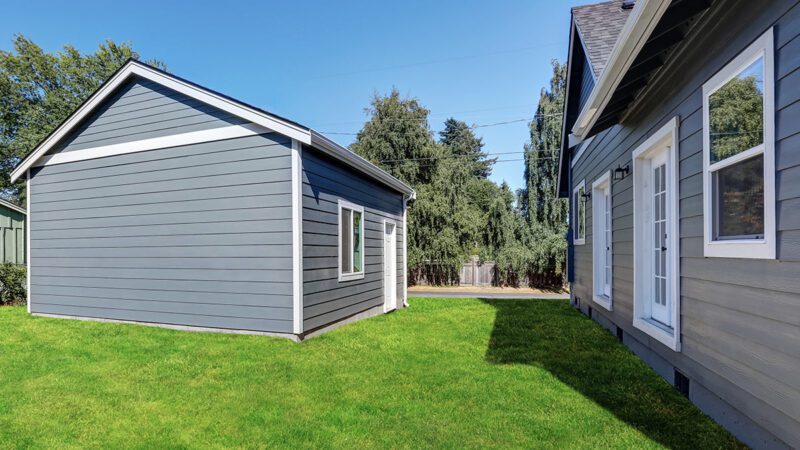 Siding Repair
If you notice your home's siding starting to swell, crack or rot, call the experts at Dingers Roofing & Construction for a free inspection. We'll evaluate your home's exterior and check for rot and water damage beneath the surface. As experienced siding contractors, we can repair siding on small areas of your house or on entire walls. All siding repairs include professional installation, caulking and a fresh coat of paint to match the rest of your siding.
Siding Installation & Replacement
If your existing siding is rotted or damaged beyond repair, count on Dingers Roofing & Construction for expert siding installation. Siding replacement is a great investment and a common home repair. It can help you save money on your energy bills and protect your home from the elements. New siding can also transform your home's appearance. Contact us to discuss the latest siding colors and types available for your home.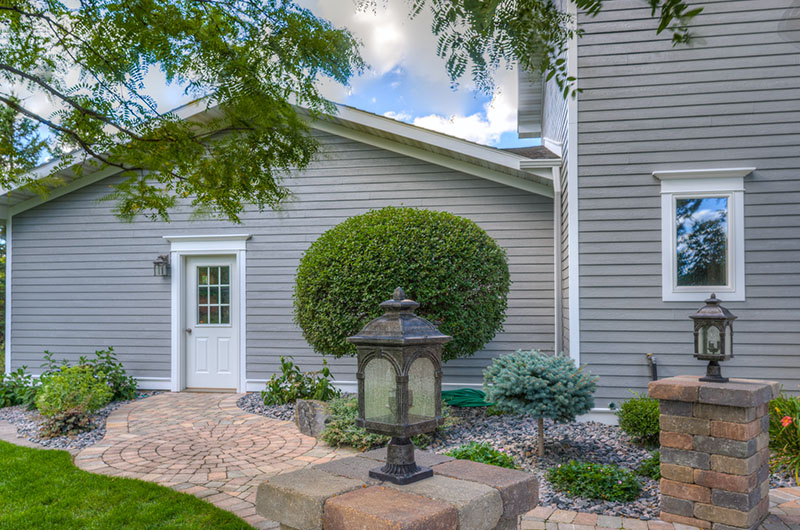 Replacement Siding Options
LP® SmartSide®
Choose the #1 recognized brand of prefinished LP® SmartSide® with Diamond Kote® Building Products. This innovative siding is made to stand up to extreme heat and cold as well as high humidity, which makes it a perfect choice for homes or businesses in the Wichita area. And its advanced paint technology is backed by a 30-year no-fade warranty.
Fiber Cement Siding
With the appearance of traditional masonite, fiber cement siding adds attractive durability to your home's exterior. Fiber cement comes in a variety of looks and textures and offers resistance to moisture, cracking, splitting, rotting and swelling. Since it's not wood, it can also withstand damage from termites and other wood-destroying pests.
Vinyl Siding
Vinyl is a great choice when thinking about improving the energy efficiency and overall appeal of your home. Vinyl siding provides a seamless appearance and exceptional insulation. With an abundance of colors available to customize the look of your home, vinyl will quickly improve the appearance of your home and provide long-term durability.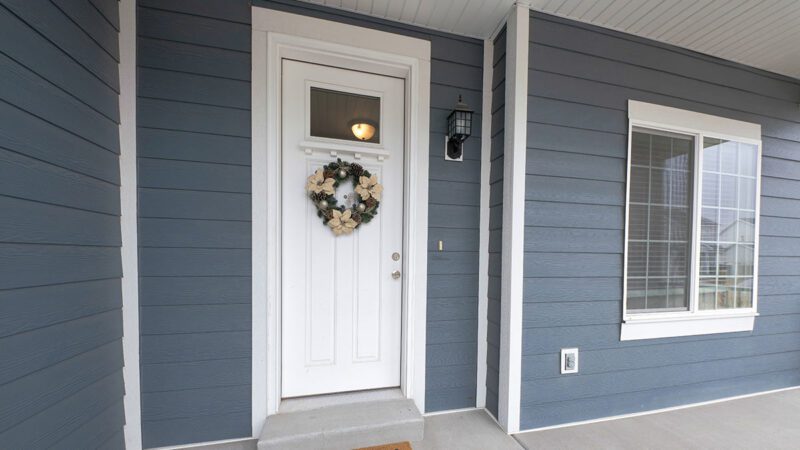 Trusted Wichita Siding Contractor
Dingers Roofing & Construction is an experienced local siding company in Wichita, KS. Whether you're looking for siding replacement, siding repair or new siding installation, we'll ensure the job is done on time and on budget. We serve customers in Andover, Maize, Goddard, Newton, Kingman, Hutchinson, El Dorado, Dery, Haysville and more. If you're looking for a reliable Wichita siding company, call us today for a free estimate.
About Diamond Kote Building Products
Diamond Kote is a specialized pre-finished siding that leads the industry as the #1 recognized brand. Built on LP® SmartSide® technology, it is an engineered wood that uses the patented SmartGuard® process. This process allows the siding to withstand extreme temperatures, heavy humidity, and arctic freeze thaws, backed by a 50-Year Limited Warranty.
Diamond Kote®'s innovative siding stands the test of time without peeling, chalking or fading. In addition, they offer a complete siding system designed to hide nail heads, eliminate blemishes and offer a more efficient installation.
Diamond Kote's advanced paint technology provides lasting durability backed by a 30-Year No Fade Warranty. Learn more about this superior siding technology.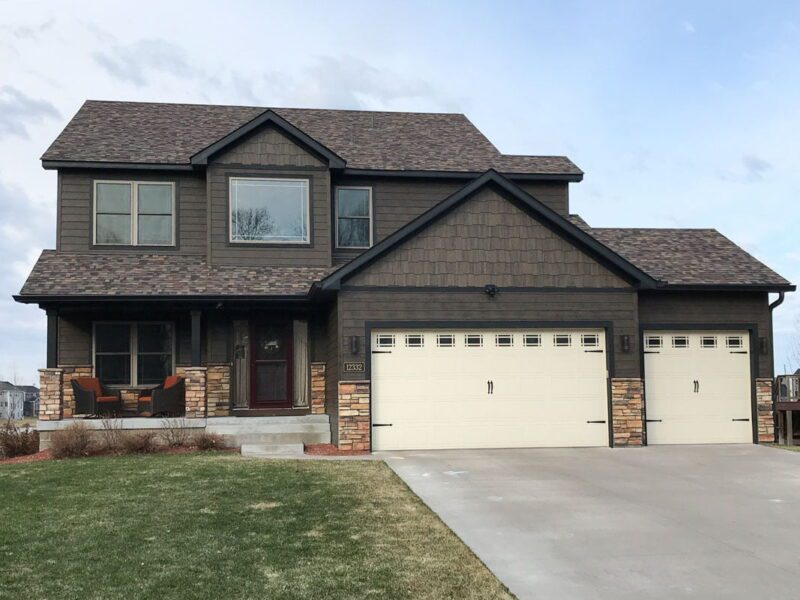 Diamond Kote Home Visualizer
The new Diamond Kote Home Visualizer allows you to select a project or upload your own image to apply color and style choices. You'll be able to see what different siding choices will look like on your home. Start your design today, then share your designs! For more information, examples and inspiration, view the Diamond Kote Building Products catalog.
How long does siding last?
Siding lifespan depends on the type of siding material. Fiber cement siding is extremely durable and it can last up to 50 years with very little maintenance needed. Aluminum siding lasts up to 30 years and will likely need to be repainted at some point. Wood siding will last anywhere from 15-25 years and will require regular maintenance. Vinyl siding has a lifespan of 10-20 years and is affordable with virtually no maintenance required.
How much does siding replacement cost?
The cost to have new siding installed on a home depends on the quality of the siding chosen, the size of your house and its style and exterior features. Vinyl siding is usually the cheapest type of replacement siding. Wood, aluminum and fiber cement siding are generally mid-priced options. Stone, brick, stucco and stone or brick veneers are usually the most expensive type of replacement siding. And, nearly every type of siding comes in a range of prices, depending on the quality.
What's the best type of siding for a home?
The "best" siding is different from homeowner to homeowners. Generally, the right type of siding for your home is one that fits your budget and offers the features and the style you're looking for.
Factors to consider are maintenance, ability to change the color, durability, lifespan, protection from pests and the elements. For example, vinyl siding is a popular choice because it's budget-friendly, but it's difficult to change the color once it's installed. Fiber cement siding is another popular siding option because it offers protection from the brutal Kansas weather, it's long-lasting and it can be stained or painted. If you're not sure which type of siding is best for your home, Dingers Roofing & Construction will go over your options and give you the information you need to make the best choice for your situation.
How long does it take to install new siding?
On average, plan on about a week for new siding installation. Vinyl siding is generally faster to install, especially if it's being installed over your existing siding. If your existing siding is being removed and the new siding needs to be painted or stained, the project could take as much as 14 days. When you get a siding replacement estimate from Dingers Roofing & Construction, we'll provide you with an estimated timeframe for your project.