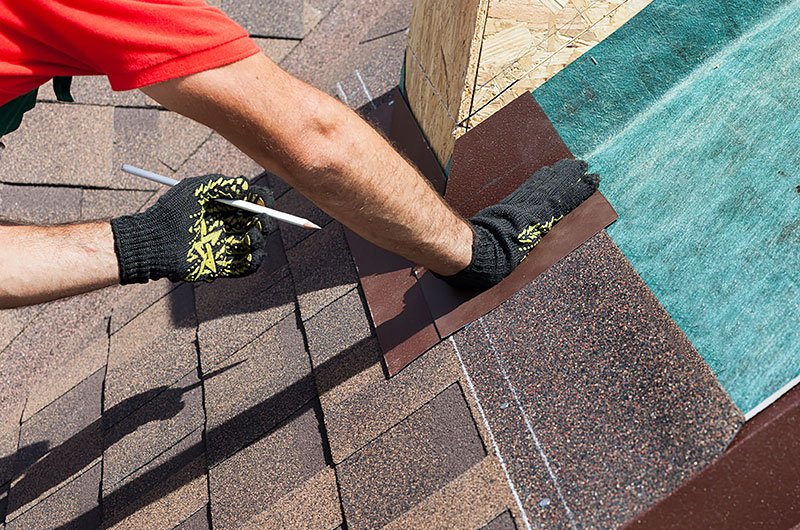 Expert Wichita Roof Repair
Storm Damage Repair
Here in Kansas, we get our fair share of high winds, hail storms and heavy rain. Fixing storm damage right away will protect your home from water leaks, mold and other issues. Not sure if your roof has storm damage? Call us for a free roof inspection and get peace of mind. In fact, you could get your roof inspected once a year.
Roof Leak Repair
A leaky roof can cause extensive damage if left unchecked. We're experts at finding and fixing roof leaks before they become major problems. We repair roof leaks on flat roofs, asphalt shingles, composite shingles, metal roofs and more. Even if you just suspect a leak, it's a good idea to schedule a free roof inspection to make sure.
Delay Roof Replacement
Even a couple of missing shingles can lead to a roof leak that will cause you to have to replace your roof prematurely. Fixing your roof as issues come up will help it last as long as possible. And, our roofing services include both repair and replacement, so when the time comes to have a new roof installed, we can handle that for you too.
Dingers Roofing & Construction proves the art of customer service is not entirely dead these days. We hired Dingers to replace a roof as part of a home sale contingency. I would definitely do business with Dingers again!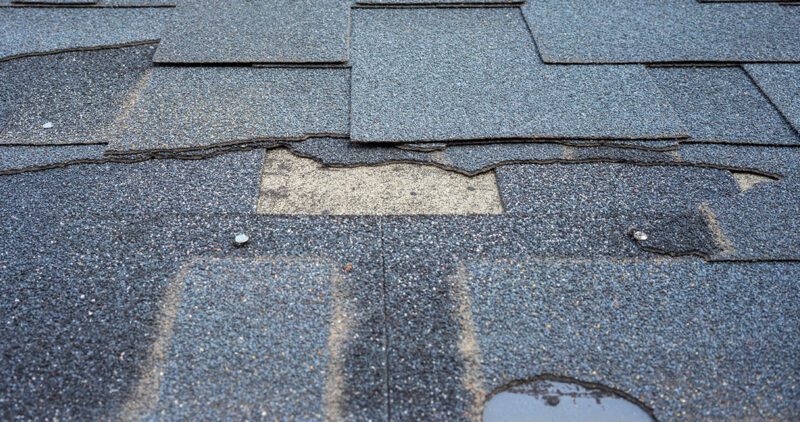 Free Roof Inspections
Before repairing your roof, one of our professional roof inspectors will perform an initial inspection. During the evaluation, we'll determine if your roof has missing or damaged shingles, exposed roofing paper, damaged plywood, eroded caulking around exhaust pipes or if your chimney needs new flashing. If hail damage, wind damage or leaks are found, we may recommend roof replacement instead of repair.
The Roof Repair Process
During the roof repair process, we'll remove old and broken shingles as well as replace worn out decking or damaged felt paper to keep your roof in the best shape possible. Our roofers will install new shingles that match the color and durability of your existing shingles to create a seamless repair, keeping the appearance of your home just as it was before.
Replace Shingles Due To High Winds
Wichita is no stranger to high winds. When storms roll through, shingles are often torn off homes and businesses. If you see missing shingles or suspect roof damage caused by high winds, contact Dingers Roofing & Construction for a free roof inspection.
Expert Roof Repair in Wichita Kansas
Contact Dingers Roofing & Construction before calling your home insurance agent. We'll determine if your roof repair is worth filing an insurance claim. As residential roofing contractors, we work directly with your insurance company throughout the entire process. We serve communities all around Wichita including Newton, Andover, El Dorado, Derby, Winfield, Kingman and more. Call us at 316-202-2066 today to schedule a free roof inspection or to request a commercial or residential roof repair estimate.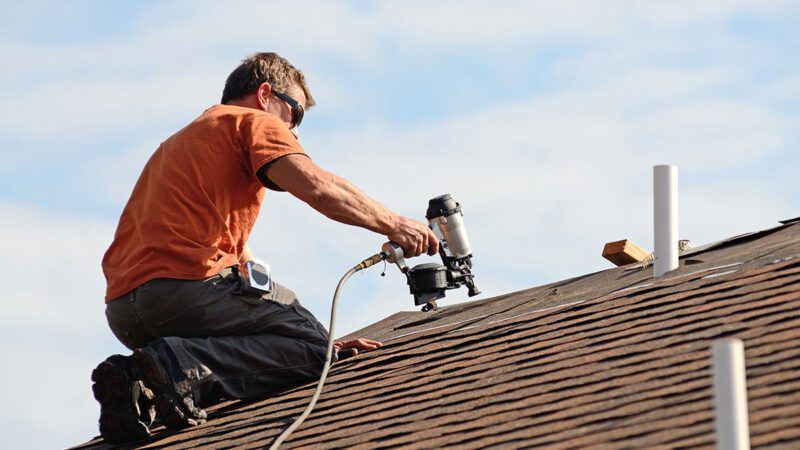 Can my roof be repaired if it's leaking?
Toggle content goes here, click edit button to change this textPossibly, depending on the cause of the leak. If it's just loose flashing or a small amount of roof damage, it may be able to be repaired. In the case of a roof system failure, the problem is more widespread and the entire roof will need to be replaced.
How much does it cost to repair a roof?
Roof repair costs can vary widely, depending on the extent of the damage. Minor repairs could cost a couple of hundred dollars, while a major repair would be in the thousands. That's why, in some cases, it may be more cost-effective to just replace your roof instead of repairing it. Ultimately, the only way to know the cost to repair your roof is to get a roof inspection and repair estimate from a qualified roofing contractor like Dingers Roofing & Construction.
Is roof repair covered by homeowners insurance?
Your homeowners insurance policy may cover roof repairs, depending on the cause of the damage. The policy will include a list of covered events, such as hail and wind damage. Normal wear and tear that happens over the lifetime of a roof is not included in homeowners insurance coverage. When you contact Dingers Roofing & Construction for your roof repair, we work with your insurance company to determine whether the repairs are covered. If they are, we'll provide the documentation needed for your insurance claim.