At Dingers Roofing & Construction, we want to ease your mind about filing a homeowners insurance claim for storm damage to your roof. Our professional roof inspectors will inspect your roof for free to check for wind damage, hail damage, missing shingles and other storm damage. If there's enough damage to get a roof replacement with an insurance claim, we'll be here to help and answer your questions every step of the way.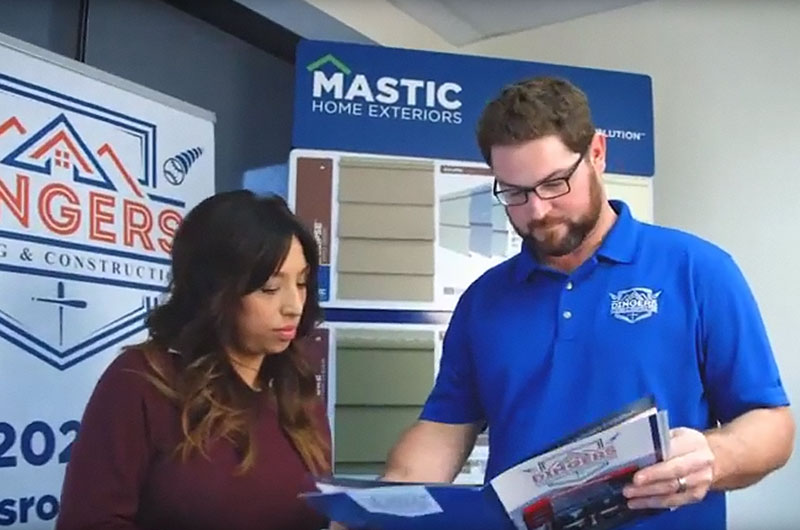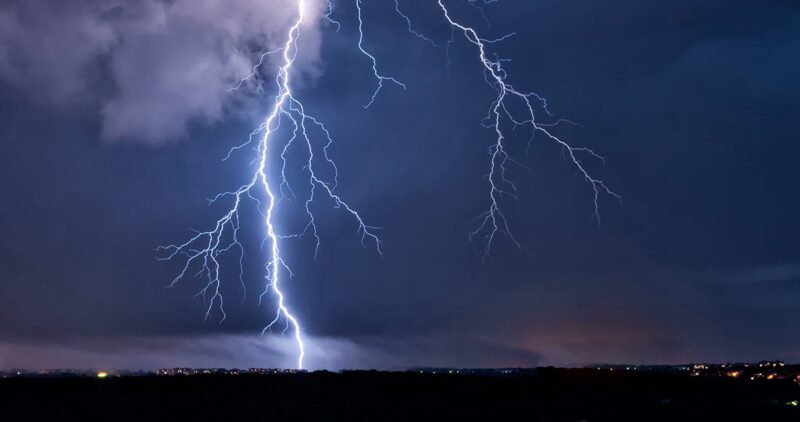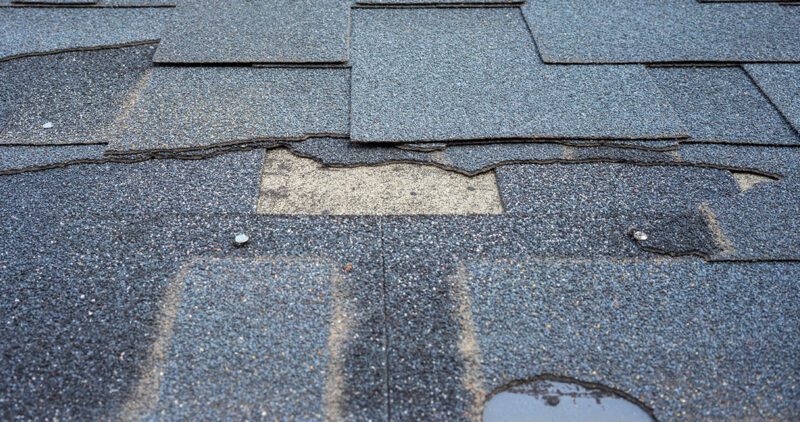 Call Us Before Filing an Insurance Claim
After a big storm with hail or high winds, most people call their insurance agent to start a roof claim for hail or wind damage. However, if the insurance adjuster finds that there's no storm damage, they'll deny your claim.
However, if you think you have storm damage to your roof, you can call a contractor first to find out how much damage there is before filing a homeowners insurance claim for roof damage. You'll want to find a contractor that you trust that's licensed and insured with the state. They can inspect your roof and let you know if there's enough hail or wind damage to make it worth filing a claim. That way you don't have a wind or hail claim on your record if there's not enough damage for your roof to be replaced.
Although we can't guarantee that your wind damage claim or hail damage claim will be approved, Dingers Roofing & Construction has worked through enough roof damage insurance claims to make a recommendation whether it's worth filing a claim or not.
Roof Damage Covered By Homeowners Insurance
Your home's structure, including the roof, is protected by the dwelling coverage section of your homeowners insurance policy. If your roof is damaged by a covered peril, such as wind, hail or fire, your insurance may pay for it. This could include a tree falling on your roof due to straight-line winds, shingles that are damaged due to a hailstormCheck your homeowners insurance policy to find out exactly what coverage you have for roof repairs or replacement.
What's Not Covered
In some cases, a homeowners insurance policy will have a wind and hail exclusion, in which case roof repairs due to hail damage or strong winds would be specifically excluded. Additionally, cosmetic damage to metal roofs is not always covered. If you're not sure about your coverage, it's a good idea to speak with your insurance agent to find out exactly what your homeowners insurance covers.
What to Do When You Have Roof Damage from a Storm
First, protect your home from additional damage. This might mean putting a tarp over a hole in the roof after a tornado, for example. Failure to prevent more damage may even be required by your homeowners insurance policy.
Next, contact a roofing company you trust, like Dingers Roofing & Construction, for a roof inspection. Our professional roof inspectors will check your roof for wind damage or  hail damage and advise you on whether you may want to file a roof damage claim with your homeowners insurance company. The inspection is free, but the peace of mind is priceless.
Dingers Roofing did an excellent job and went above and beyond what was required after a clean-up mishap. I would recommend to all and definitely hire again.
Beware of Roof Repair Scams
After a big storm, such as the EF-3 tornado that struck the Wichita suburb of Andover in April 2022, roof repair scams can become an issue. Disreputable roofing contractors will often descend on the area, telling homeowners they have unseen roof damage and offering fast repairs. Make sure you deal with licensed roofing contractors, and be cautious of a roofer who asks for more than a 10% or $1,000 down payment.
How does the roof insurance claim process work?
Contact a Dingers Roofing & Construction representative by calling 316-202-2066. We want to provide you with a complete roofing inspection as well as evaluate your entire property for additional damage.
When we come out to inspect your roof, we'll go over all damages with you and all options to get your home back to where it was prior to being damaged.
We'll answer any questions you have and walk you through the process of contacting your insurance company to initiate a claim.
Within 48-72 hours an insurance adjuster from your insurance company will contact you and schedule their inspection. Please note the following items regarding the insurance adjuster:

Their Name
Their Phone Number
Your Roof Insurance Claim Number
The Date/Time Of Their Inspection

Contact your Dingers Roofing & Construction representative to let them know about the important information you collected from your insurance adjuster.
Your Dingers Roofing & Construction representative will arrive approximately 30 minutes prior to the insurance adjuster, to be fully prepared to meet with them.
Your insurance adjuster will prepare a written Summary Report going over all property damage and the amounts they are currently estimating the losses to be. This Summary Report may be completed on site or mailed to you.
Once you receive the Summary Report contact your Dingers Roofing & Construction representative to sit down and go over all the details and line items in the report.
Your Dingers Roofing & Construction representative will schedule the work to be done according to insurance company standards and your needs.
Once work is complete, your Dingers Roofing & Construction representative will make sure that you're completely satisfied and will collect the check that was included with your Summary Report.
A final invoice is sent to your insurance company letting them know that all work has been completed and to release all applicable depreciation.
A few weeks later you will receive your final check from your insurance company. Please contact your Dingers Roofing & Construction representative in order to expedite the closing of your claim and to pick up the final check.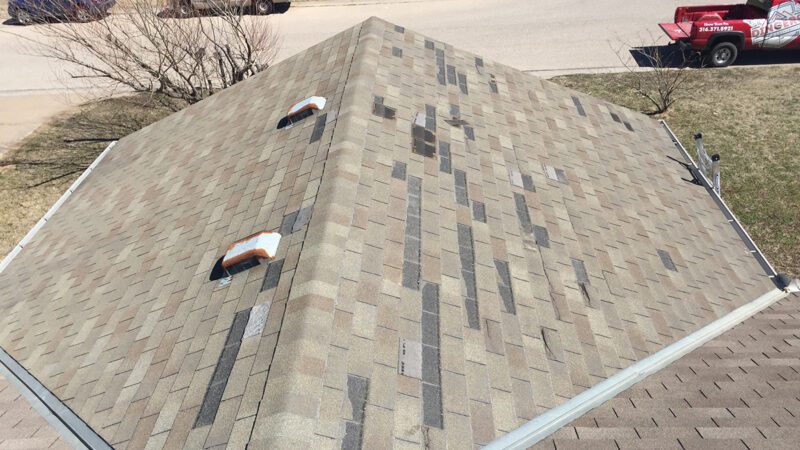 Professional Roofing Company in Wichita
If your roof has storm damage that needs to be repaired, or the entire roof needs to be replaced, count on Dingers Roofing & Construction. We're a top roofing company serving the Wichita, Kansas, area with expert roof repair, replacement and installation. Military discounts and financing are available. Request a free roof inspection and estimate today!