If your roof has been repaired multiple times or the damage is too severe, replacing your roof will be necessary. Dingers Roofing & Construction is a reliable roofing contractor providing expert commercial and residential roof replacement in Wichita. If your roof is being replaced due to an insurance claim for storm damage, we'll work with the adjuster and your insurance company to make sure the process goes smoothly. We're a trusted roofing company serving Wichita and surrounding communities. We offer a 5-year workmanship warranty on replacement roofs. Financing, military discounts and free roof inspections area available.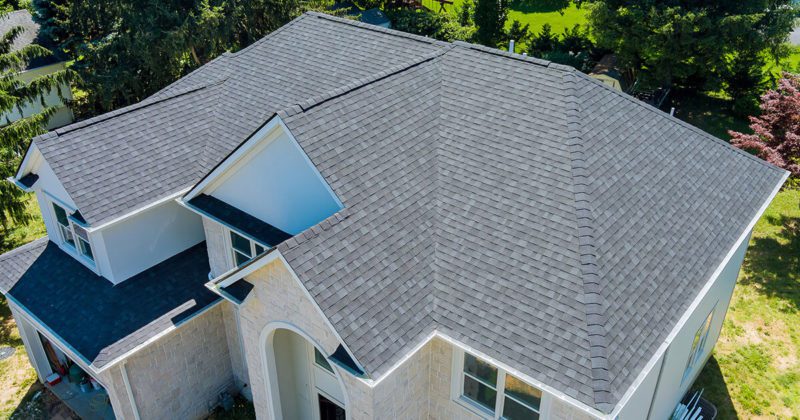 Signs Your Roof Needs to Be Replaced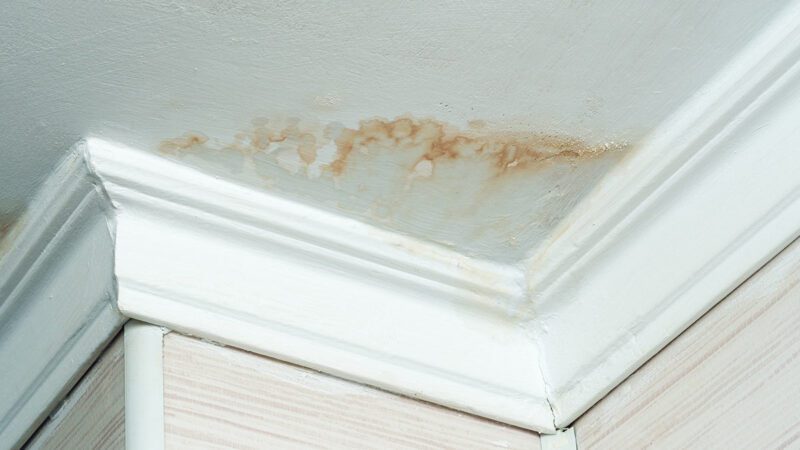 Leaky Roof
If you notice multiple brown spots on your ceilings, that's a telling sign that your roof is leaking and will likely need to be replaced. Rest assured, Dingers Roofing & Construction will inspect your roof first to see if roof repair is an option.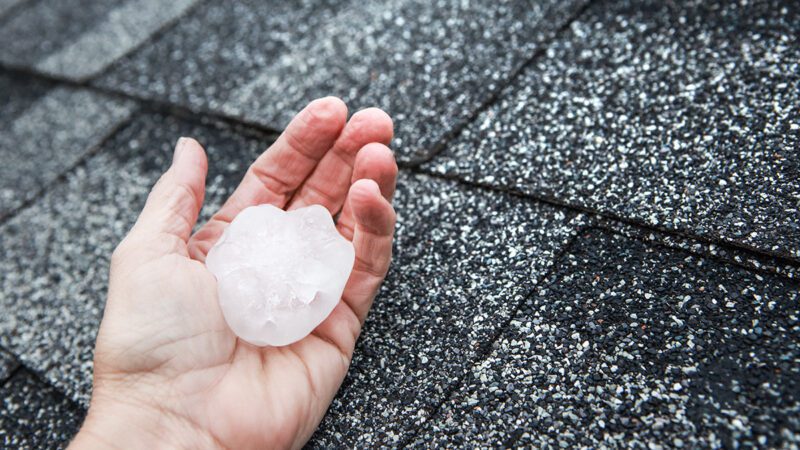 Storm Damage
Even if you don't see missing singles or water leaks, there can be hidden roof damage after a storm with large hail or straight line winds. Some storm damage can be repaired, but your insurance company may require roof replacement.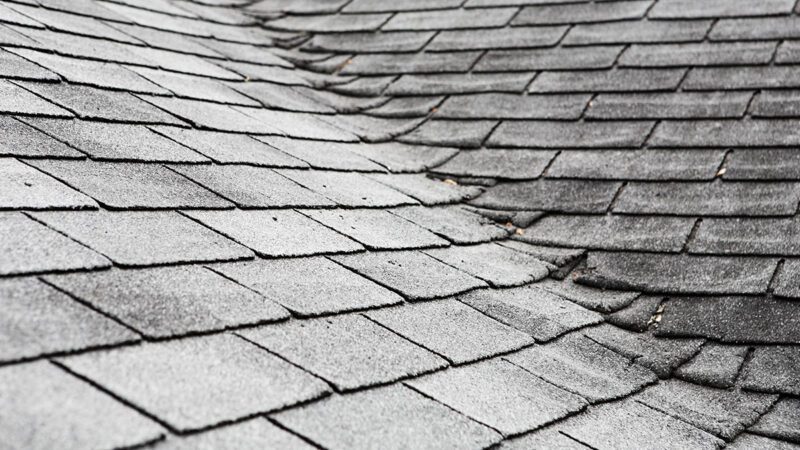 Age of Roof
The typical asphalt shingle roofs on homes here in the Wichita area usually last 20 years at most. There are other roofing materials, like tile, with longer lifespans, but your roof's condition should be evaluated if it's more than 15 years old.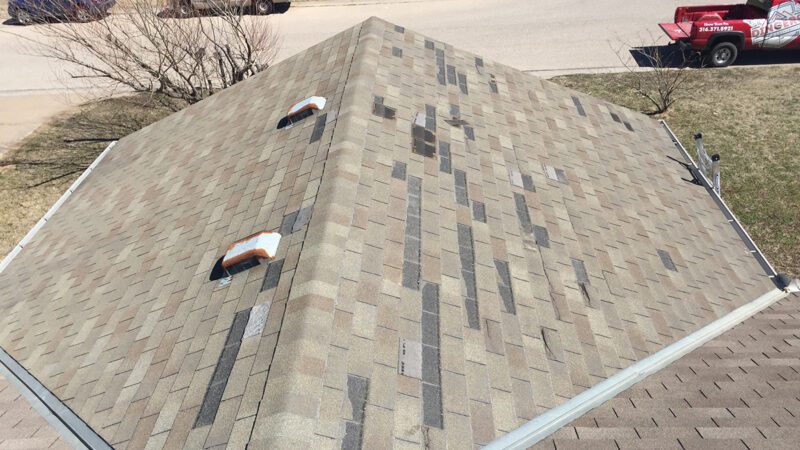 Free Roof Inspections
Why guess whether or not your home or business needs a new roof? Dingers Roofing & Construction's experienced inspectors will check your roof for damage and wear due to storms and age. If you're thinking of buying a new residential or commercial property, call us for a free roof inspection before you invest.
Dingers Roofing did an excellent job and went above and beyond what was required after a clean-up mishap. I would recommend to all and definitely hire again.
Trusted Wichita Roofing Contractor
When you need a Wichita roofing company for professional roof replacement, trust Dingers Roofing & Construction. We're an Owens Corning Preferred Contractor, so you get the benefit of our quality workmanship combined with their industry-leading roofing products. Owens Corning shingles come with a lifetime warranty, and our work is backed by a 5-year workmanship warrant. Count on us for expert commercial and residential roof installation, repair and replacement.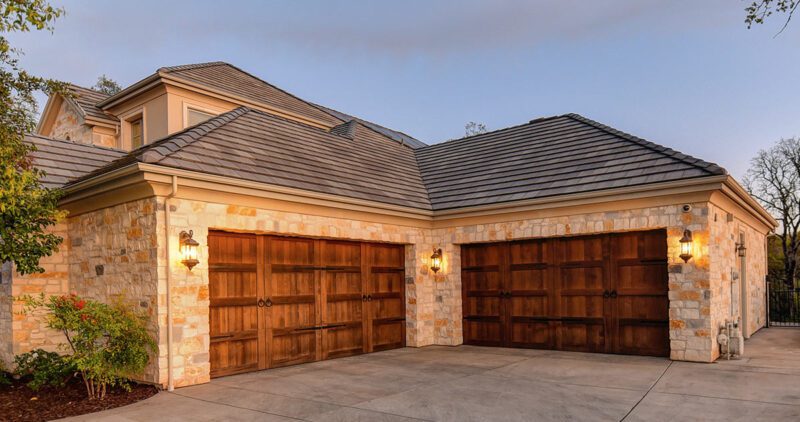 Reasons to Upgrade to Class 4 Impact-Resistant Shingles
While your roof is being replaced, you may want to consider upgrading to Class 4 impact-resistant shingles. They offer a number of benefits, including a heavier weight that resists high winds and impact resistance to reduce the chances of hail damage. Although they cost a bit more than standard asphalt shingles, most insurance companies offer a discount that can help offset the investment. If you're going to live in your house for several more years, Class 4 impact-resistant shingles could provide you with peace of mind. Learn More
The Roof Replacement Process
You're probably wondering how roof replacement works, and you may have questions about the process. Find out what to expect during your roof replacement. Learn More
Should I replace my roof before I sell my home?
If your roof is damaged, it's probably a good idea to replace it before selling your home. This will make it easier for buyers to qualify for a mortgage on the home. And, a new roof is a great selling point. However, if you can't afford to replace the roof before selling your house, you can talk to your real estate agent about how to negotiate the cost of the roof replacement into your sale contract.
Does a roof need to be replaced if it's not leaking?
Roof leaks aren't the only issue that requires roof replacement. Missing or peeling shingles, a sagging roof and hail damage could all be reasons to replace your roof. A roof inspection from the pros at Dingers Roofing & Construction is the best way to determine whether your roof needs to be replaced.
How much does roof replacement cost?
The cost to replace a roof depends on factors such as the size of your home, the type of roofing materials you choose to install and if there's any damage to the roof deck that needs to be fixed first. Dingers Roofing & Construction will work with your insurance company to try and get them to pay for your roof replacement due to storm damage. In other cases, financing is available so you can replace your roof with affordable monthly payments.