At Dingers Roofing & Construction, our roof inspections are free but our expertise is priceless. Before filing an insurance claim, repairing, or replacing your roof, call the experts at Dingers Roofing & Construction for a free roofing inspection. We'll evaluate your roof to determine if roof repair or roof replacement is in your best interest. We're a locally owned residential & commercial roofing company serving the Wichita, Kansas, area. Our professional roof inspectors will help you make the best decision for your situation.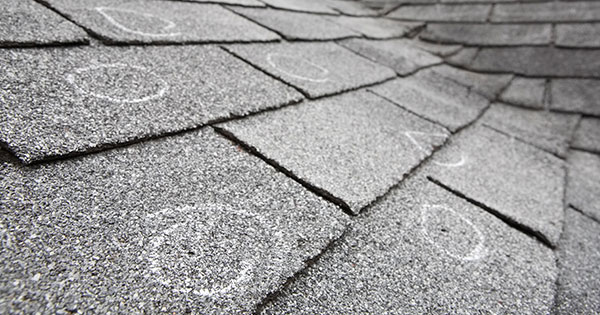 Reasons to Schedule a Free Roof Inspection
Asses Storm Damage
If you suspect your roof has serious wind damage or hail damage, we recommend calling a roofing contractor you trust, like Dingers Roofing & Construction, before contacting your insurance agent. Our professional roof inspectors frequently work with insurance companies on storm damage insurance claims, so we can help you determine whether it's worth filing one or not.
Buying A Home
You already know it's a good idea to get a home inspection before buying a house. But did you know that many home inspectors are not certified to inspect the roof? Of course, obvious issues like missing shingles will be easy to spot, but subtler signs of wear and tear could be overlooked. That's why we recommend scheduling a roof inspection after making an offer on a home.
Suspected Leaks
Left unchecked, roof leaks can cause major damage to a home's roof, walls, interior and even the foundation. If you know your roof is leaking or you even suspect it, Dingers Roofing & Construction's professional roof inspectors will find it. Then we'll provide you with options and an estimate for repairing or replacing the roof and work quickly to protect your home from leaks.
Professional Wichita Roof Inspections
The majority of leaking roofs are caused by storm damage, falling tree limbs, poor installation or lack of experience. Dingers Roofing & Construction's inspectors are specially trained to look for these issues. During your roof inspection, we thoroughly analyze all aspects of your roof including all of the flashing including around your chimney, step, apron, valley, angled areas and all joints that connect separate sections. We'll determine which areas of your roof require repair and provide you with an estimate for a roof replacement or roof repair.
The Best Roof Inspectors
What's it mean to be a professional residential roof inspector? It means you're in good hands with a trusted professional who has premier comprehensive training and years of experience in roof inspections.
I happily recommend Dingers to anyone in need of roofing repairs/replacement or remodeling/construction work.
Inspect Roofs Damaged by High Winds or Hail
Hail and high winds are known to wreak havoc on roofs. Large gusts of wind often tear off shingles and they can even cause metal roofing to peel off buildings. Hail damage to a roof may be less obvious so it's important to have it checked after hail or high winds strike the Wichita area. If you suspect your roof has wind damage or hail damage, contact Dingers Roofing & Construction for a free roof inspection before filing an insurance claim. Our experienced roof inspectors will climb up on your roof and then check for shingle damage, missing shingles and other storm damage.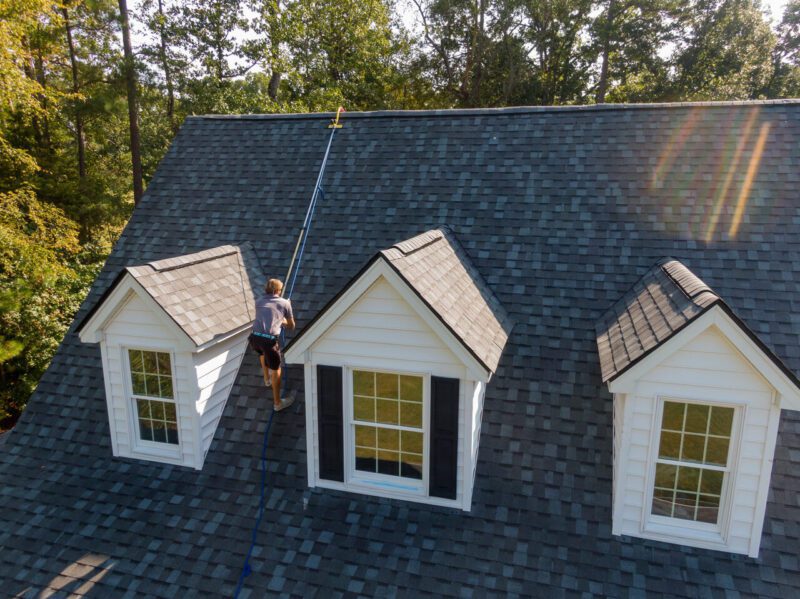 Top Wichita Roofing Company
Trust Dingers Roofing & Construction to evaluate your roof and then provide you with a fair estimate for repair or replacement, if needed. We have more than 20 years of combined experience with commercial and residential roofing. Financing is available. Be sure to ask about our military discount. Call 316-202-2066 to schedule your free roof inspection or contact us online.