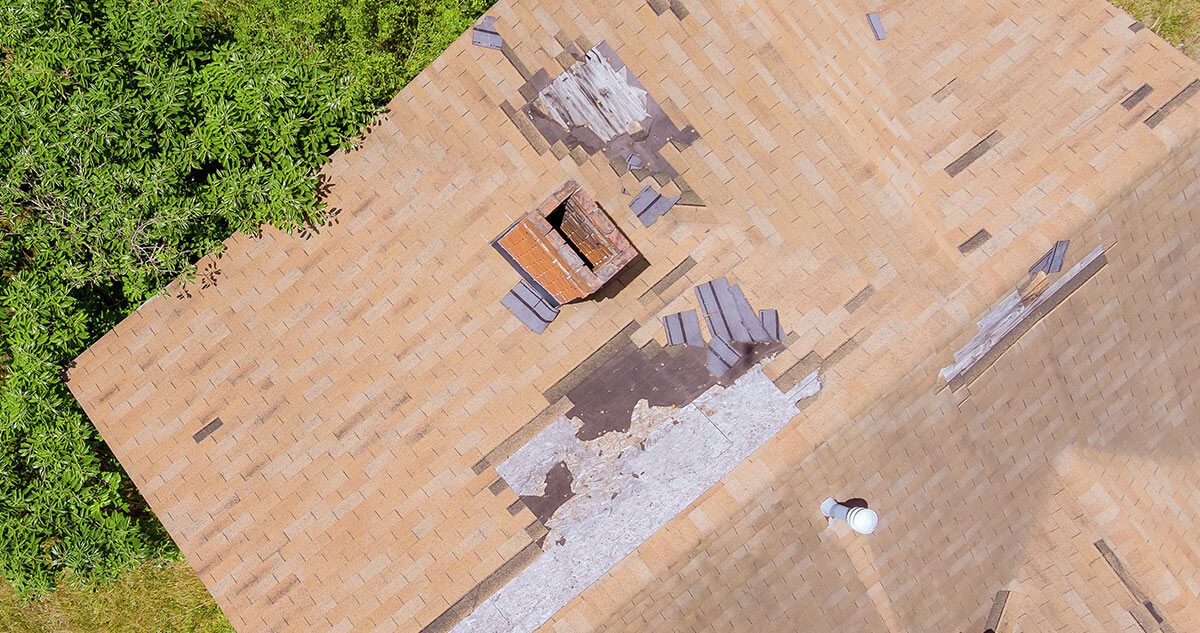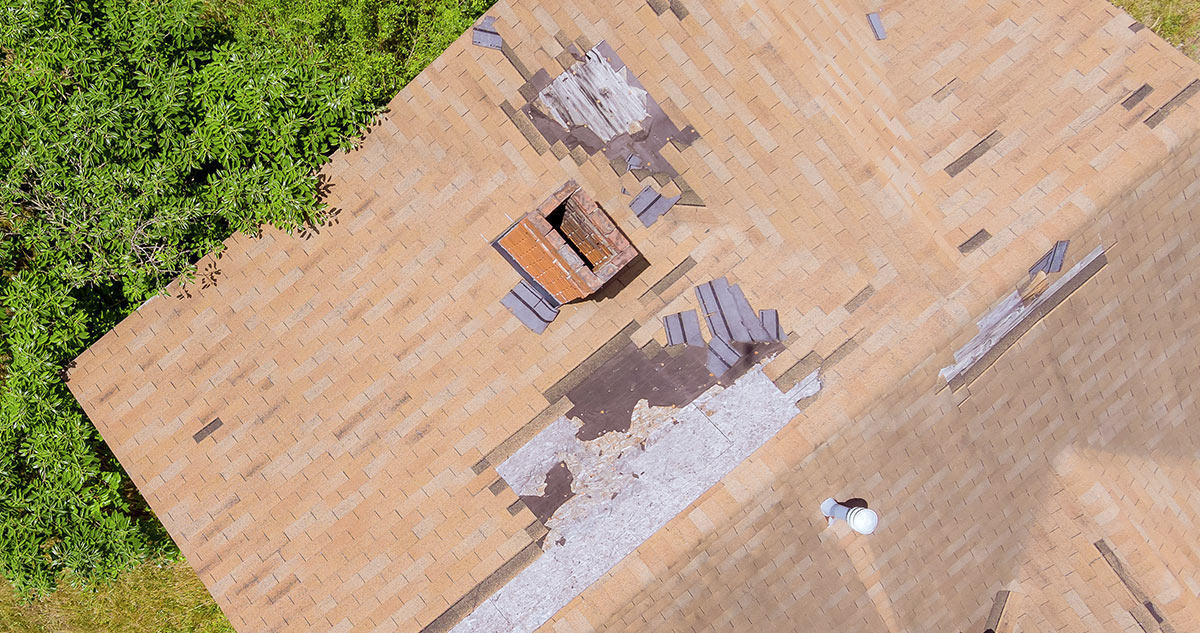 Shingle damage from high winds is a common occurrence in Wichita, KS. When storms and gusting winds roll through town, shingles frequently get peeled up and torn off. In addition to asphalt shingles getting damaged, sheets of metal roofing can become curled up or even blown off.
Dingers Roofing & Construction is well equipped to handle roof repairs needed due to high winds. Whether you need a few shingles repaired or complete roof replacement, contact us to schedule a free roof inspection.
How to identify shingle damage from high winds
Wondering if your roof is damaged due to high winds? Do these simple things to check for wind damage.
1. Check your yard for shingles
A quick and easy way to know if your roof is missing shingles is by finding them in your yard. Walk around your property, look in the grass, trees and bushes. If you spot shingles in your yard, it is a good indicator of roof damage from high winds. Walk to a place on your property where you can see your roof from the ground. Visually inspect your roof for curled and peeled off roofing material.
2. Look at your neighbors roof
Stand in your driveway and look around at your neighbors roofs. Do you notice any dark spots, missing or peeled up shingles? If you see damage on their roofs, the chances of having damage on your own roof is high. Visually inspect your own roof by standing in your yard and looking at your roof. If you notice dark spots, curled shingles or missing sections, contact us for an inspection.
3. Look for tree damage
When high winds roll through Wichita, downed trees are often a sign your roof may be damaged. Gusting winds can break limbs, causing them fall on your home or building. It takes strong winds to damage trees, and these same winds frequently peel off shingles. If you notice tree damage in your neighborhood, shingle damage could be an issue.
Examples of shingle damage from high winds
Do you have roof damage?
Whether you've identified missing shingles or you're unsure, contact Dingers Roofing & Construction today for a free roof inspection. Our professional roof inspector will evaluate your residential or commercial roof. Our service area includes Wichita and surrounding communities.