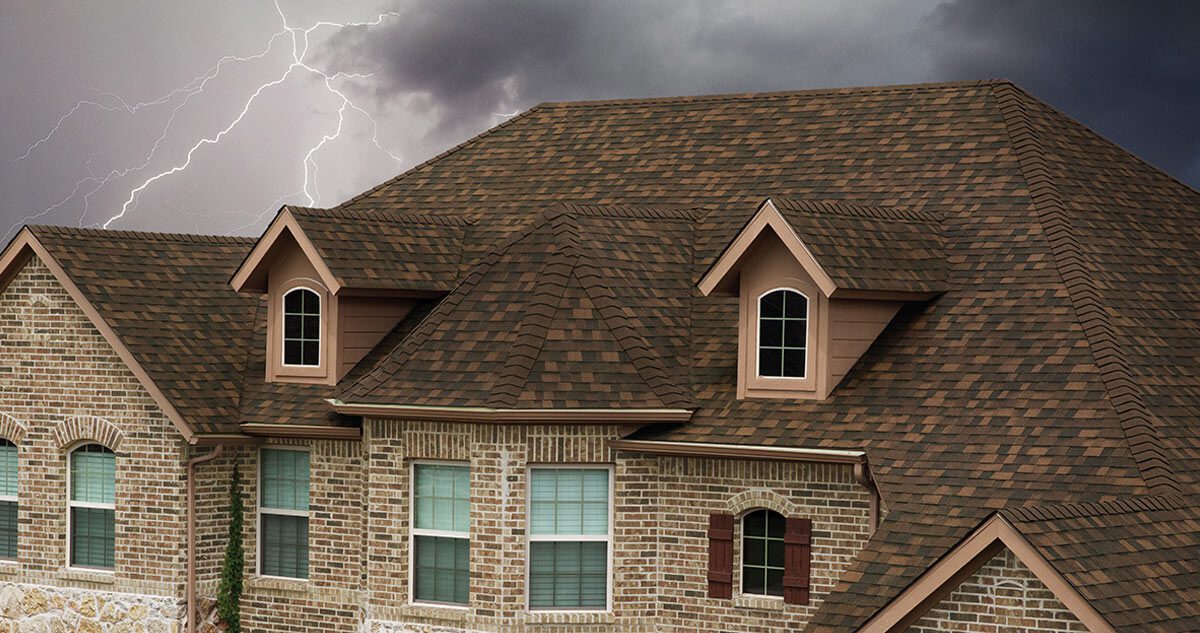 If you're considering investing in a new roof, a class 4 shingle may be your best bet. Upgrading to a high-performance shingle can provided longer lasting protection, better performance, and potential savings. Learn more below and discover reasons to upgrade to class 4 shingles.
What is a Class 4 Shingle?
Shingles go through a series of tests to determine their ability to resist hail damage. During each test, a steel ball is dropped on a shingle, and the impact is measured.
Class 1 shingle test: 1-1/4″ steel ball dropped from 12 feet
Class 2 shingle test: 1-1/2″ steel ball dropped from 15 feet
Class 3 shingle test: 1-3/4″ steel ball dropped from 17 feet
Class 4 shingle test: 2″ steel ball dropped from 20 feet
Based on the strength of the shingle during each test, shingles are classified in one of four classifications: Class 1 (lowest rating), Class 2, Class 3 and Class 4 (highest rated shingles, resisting the most hail damage).
Why Upgrade to a Class 4 Shingle?
For those of us in Kansas, severe weather is no stranger. According to the Insurance Information Institute, Kansas ranked #2 in the top five states for major hail events in 2016, with 569 hail events hitting our state. Knowing how damaging hail can be, here are four reasons to consider upgrading to a class 4 shingle when roofing your home or business.
1. Class 4 Shingles Resist The Most Impact
Currently, class 4 shingles are the highest rated shingle on the market. Their resistance to large hail, wind and the elements can keep your property protected longer.
2. Potential Insurance Savings
Many insurance companies will provide a discount on premiums to property owners who have a qualifying class 4 shingle installed on their home or business. Inquire with your insurance company directly to learn more about possible discounts for class 4 shingles.
3. Excellent Performance
Class 4 shingles can be rated to within stand wind gusts up to 130mph (requires special installation). Most class 4 shingles are manufactured with a protectant to resist algae. For consumers who demand curb appeal, most shingles come in a variety of colors to compliment the exterior of your property.
4. Better Warranty
An added benefit of most class 4 shingles is that they come with a limited lifetime warranty, some up to 50 years.
Contact Dingers Roofing & Construction for Class 4 Shingle Options
We're among the best roofers in Wichita providing quality craftsmanship, free roof inspections and excellent customer service. Contact us today to learn more about upgrading to class 4 shingles on your next roof.