The Best Process For Getting A New Roof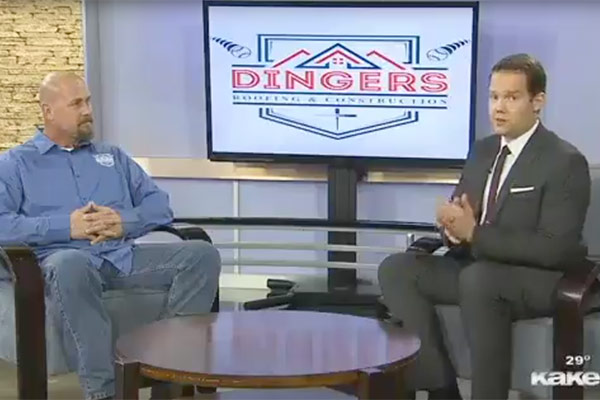 We're approaching storm season in Kansas. In the event nasty weather hits your neighborhood, where do you start with figuring out if your roof has damage?
The first step is to give Dingers Roofing & Construction a call. We'll come out and provide a free roof inspection (residential and commercial) and let you know the condition of your roof. Whether you were hit by a recent storm, or a storm from last year, we're hear to get you inspected and back in working order.

Watch Craig Dingman, co-owner of Dingers Roofing & Construction, as he describes the best approach to filing a roofing claim with your insurance.
Contact us today or request a free roof inspection online!