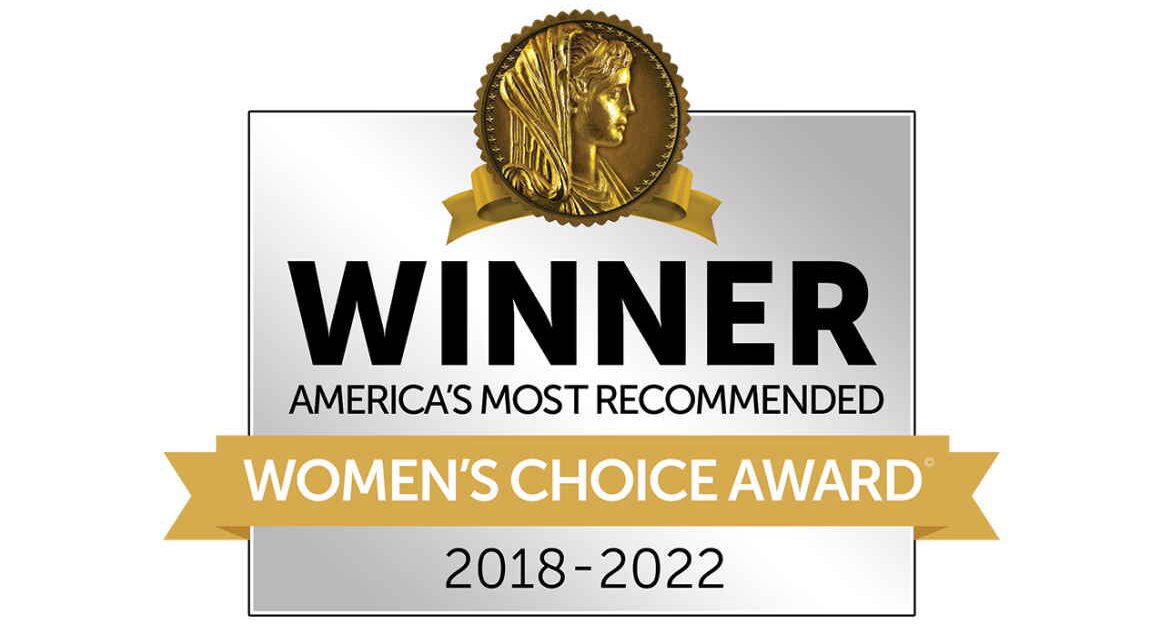 For the fifth consecutive year, Owens Corning received the Women's Choice Award recognizing the brand as "America's Most Recommended" roofing shingle manufacturer. The 2022 Women's Choice Award® is a sign of consumers' trust and support of the brand, as well as Owens Corning's dedication to serving its customers.
Recipients are chosen through an unbiased survey of thousands of women across the U.S. Participants were asked to name the brands they would highly recommend to their friends and family. The women surveyed were chosen through an independent third party, not a list of Owens Corning customers.
The Women's Choice Award (WCA) organization states that its seal indicates trust and validation for women researching the best brands. According to the Women's Choice Award organization, women place high value on other women's referrals and recommendations when making purchasing decisions. In fact, they reported that 92% of women are more likely to choose a brand with the Women's Choice Award seal.
Such an award is significant for Owens Corning because it recognizes the role women play in making decisions about home improvements. Women have a strong influence on style and materials for roofing and other renovation projects. This award is an important indicator to help women feel confident choosing Owens Corning Roofing products for their homes.
Dingers Roofing & Construction in Wichita is proud to install high-quality Owens Corning roof shingles on our roofing installation and replacement projects. As a Women's Choice Award winner, Owens Corning Roofing has proven brand loyalty and trust. They're a smart choice if you're looking for quality shingles from a brand that's committed to its customers.
About Owens Corning
Owens Corning is a leading industrial and building materials manufacturer providing roofing, insulation and fiberglass composite products. They're committed to delivering a range of beautiful shingles and supporting women as they make the best roofing product choices for their homes.
About the Women's Choice Award
The Women's Choice Award identifies brands, services and products that are most often trusted and recommended by women, along with those that deliver a great customer experience. Awards are based on surveys and on research completed in partnership with the Wharton School of the University of Pennsylvania.