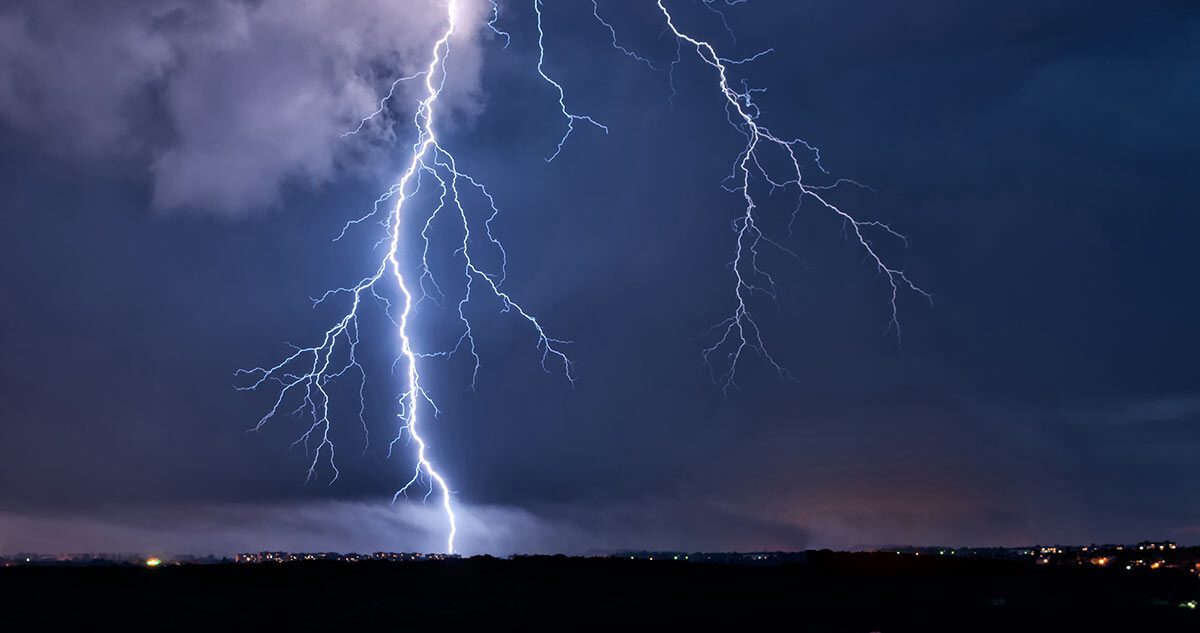 Living in the middle of Tornado Alley, residents in the midwest are no stranger to severe weather. We experience thunder storms, hail and high winds dozens of time each year during storm season.
When severe weather rolls through Wichita, how do you know if you have damage to your roof? We've put together this simple and easy to understand guide showing you how to check for roof damage after a storm without getting on your roof.
Simple Ways to Check For Roof Damage After A Storm
1. Look For Missing Shingles
One of the simplest ways to know if you have roof damage after a storm rolls through is to look for missing or damaged shingles from the ground. After the storm is over, walk around your home or business and look for signs of broken or missing shingles. Sometimes just a quick visual inspection can alert you to obvious damage.
2. Look For Downed Tree Limbs
During a severe thunderstorm in Wichita, high winds and lightning often wreak havoc on trees. A good way to help identify damage to your roof is by looking at the trees around your property. Are there downed limbs? Have large branches cracked, landing on your home? In the event tree branches are resting on your roof, your chances of having roof damage are high.
3. Inspect Skylights and Windows
Once severe weather has moved on, a quick way to check for roof damage is by visually inspecting skylights and windows from inside your home or business. Often, skylights will form small cracks when hit hard with large hail, or flying debris. Is the ceiling in your home wet around these areas? Do you notice water dripping down your walls, or collecting on the ceiling? These are often signs of roof damage and require immediate attention.
4. Observe Your Neighborhood
For days after severe weather has come and gone, keep an eye on your neighborhood. Look around for damaged trees, downed power lines, and missing shingles on neighboring homes or businesses. If you notice your neighbors have these types of issues, chances are your property may have suffered as well. While you may not have seen any signs of damage, our professional roof inspectors in Wichita are trained to find roof damage caused by hail, high winds or other severe weather. Even if you think there's the slightest chance you have a problem, contact Dingers Roofing & Construction for a free roof inspection.
Do You Have Roof Damage?
If you believe you have damage to your roof during or after a storm, contact the pros at Dingers Roofing & Construction. Our professional roof inspectors respond immediately to emergency situations. We offer free roof inspections for residential and commercial customers in the Wichita area and surrounding communities.
If roof damage is found, we work directly with property owners to assist them with filing a claim with insurance. We have years of experience working directly with local insurance adjustors to point out damage and make a case for roof replacement.