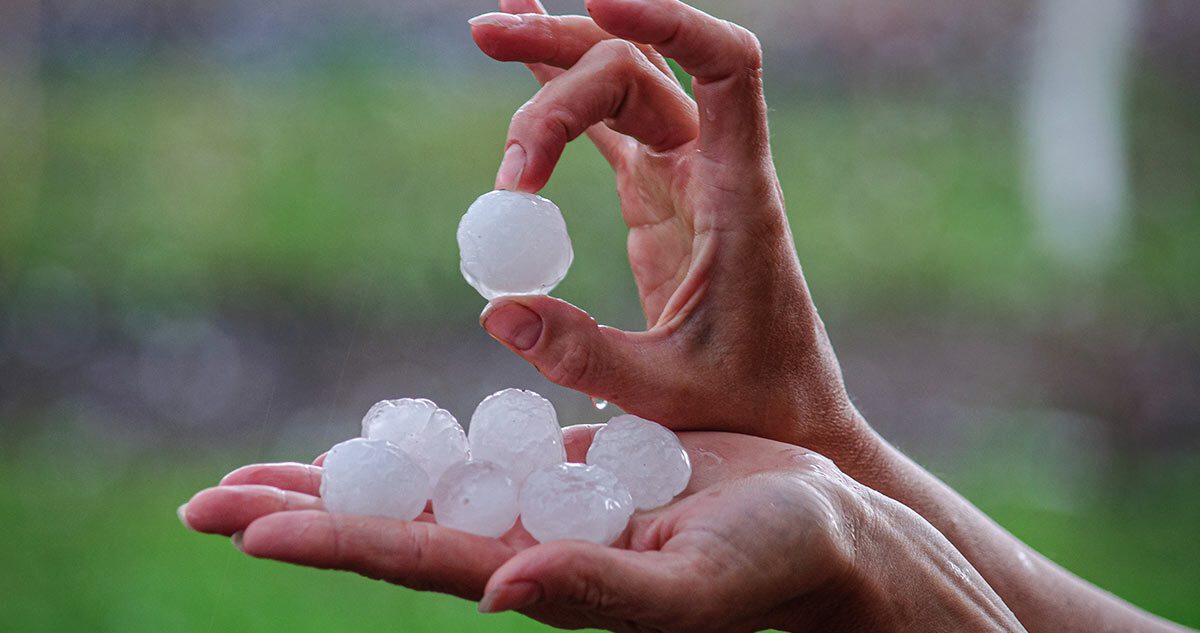 (KAKE) – Dingers Roofing and Construction has had a busy day, from phone calls, emails and personal visits to homes with roof damage after Tuesday's hail storm.
Luke Robertson with Dingers says, "we're coming across a lot of storm damage, there was a swath that rolled through with a lot of pretty serious hail. The phone has been ringing off the hook".
One home we visited in southeast Wichita has a totaled roof, hail even broke basement window coverings and pierced through the home's awning.
Robertson said, "today I've already been on 6 roofs and we've got 7 or 8 more to look at just on the docket for today."
And even if you don't think your roof was damaged Dingers says it's better to check it out and be safe than sorry. If you don't check it out you could have water damage in the future.
He said, "if you live in this area, in this swath that got hit yesterday chances are pretty good, based on the roofs that we've been on today, chances are that you've got a totaled roof."
Read the full original article by Monica Castro via KAKE.com