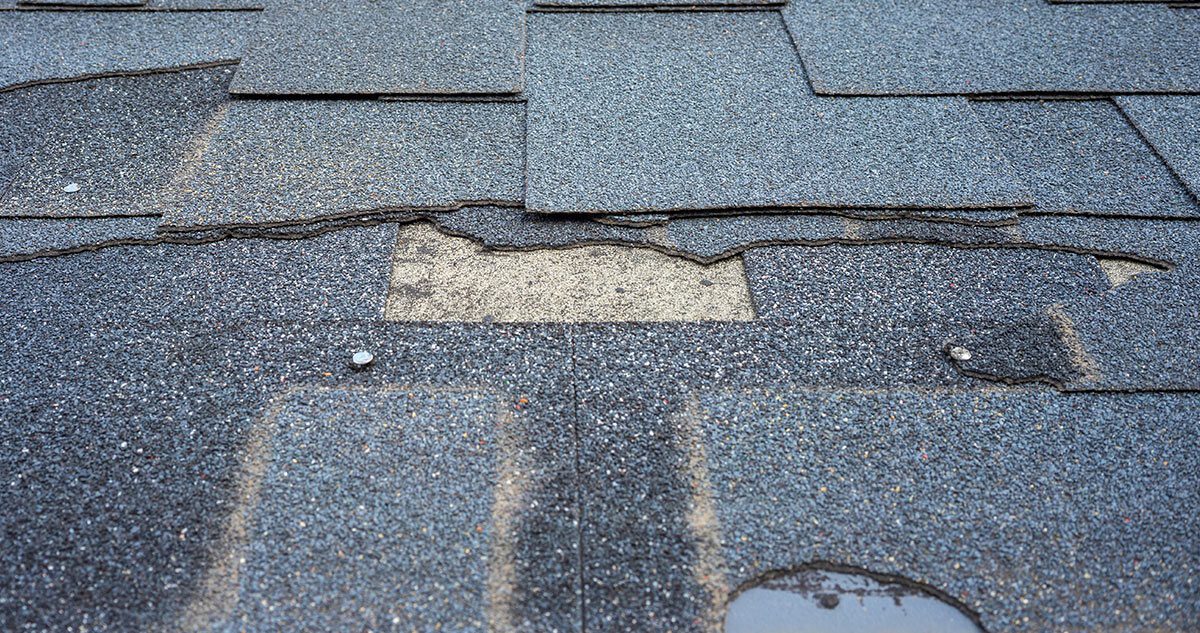 Craig Dingman and Luke Robertson, owners of Dingers Roofing & Construction, recently joined KAKE-TV as Hometown Specialists. They talk about the benefits of Class 4 shingles, how good windows and doors can reduce energy bills while saving you money, and how to get a free roof inspection in Wichita, KS.

Have questions or need assistance? Contact us today to learn more about roofing, siding, windows, and doors. We serve the entire Wichita area and surrounding communities.
Transcript:
Dingers Roofing & Construction is our Hometown Specialist. Both owners are here. Craig Dingman and Luke Robertson, thanks for being here.
Thanks for having us.
We are talking about shingles. There's a certain type of shingle we should be using for our roofs. What is that?
There's a certain type of shingle you can use for your roof it's a class 4 impact resistant shingle, a lot of added benefits to it.
One being in a high wind state it's 20 pounds heavier than then your normal 30 year laminate shingle. Two is the impact resistance
part of it. It stands up to hail and in a state where you typically get hail pretty consistent through the summer months. The final way that homeowners can benefit from it is by saving money on their annual home insurance premium. Most insurance companies, but not all, can offer some form of a discount for putting a class 4 shingle on your house. It's a little bit of an upgrade in the beginning but it generally pays itself back in two to three years. Then after that it becomes a savings in your pocket. So if you plan on being where you're at for a long time then it's going to be a potential investment for your home.
You guys are helping us get our houses in shape. What else do we need to focus on now this time of year?
We're doing a lot of windows. We do a lot of siding. We do a prodigy siding, an LP siding, and Hardy Board. We do different types
of windows from Pella, Andersen, and Milgard. Anything on the exterior this time of year we're really busy right now.
Having good windows can really make a big difference in your home and your electric bill.
It makes a big difference and with the wind, you got the UV, you got double pane, triple pane, Low-e. So there's different varieties with the windows that really help with the saving side of things.
One thing you can explain a little bit more, you were saying earlier if you have damage make sure you call a contractor out first
before you file a claim.
You don't have to. Most people will call their agent first because that's the relationship that they have, that's a person that they know. But when it comes down to it, you still get dinged for a claim filed if even if they don't buy the roof. So you're better off
to find a roofing contractor that you trust (hopefully it's Dingers Roofing & Construction). Find a contractor that
you like, that you trust, that you know is licensed, and insured with the state. That has all the bells and whistles to be able to lead you and guide you in the direction you need to go. Then that way if you don't have enough hail damage they can let you know
that and then you don't have to file a claim to find that out.
How can people get ahold of you?
You can get us at 202-2066 and at our website dingersroofing.com.
Okay they can ask you some questions and hire you out there.
That's right.
Thanks for being here.
Thank you, thanks for having us.