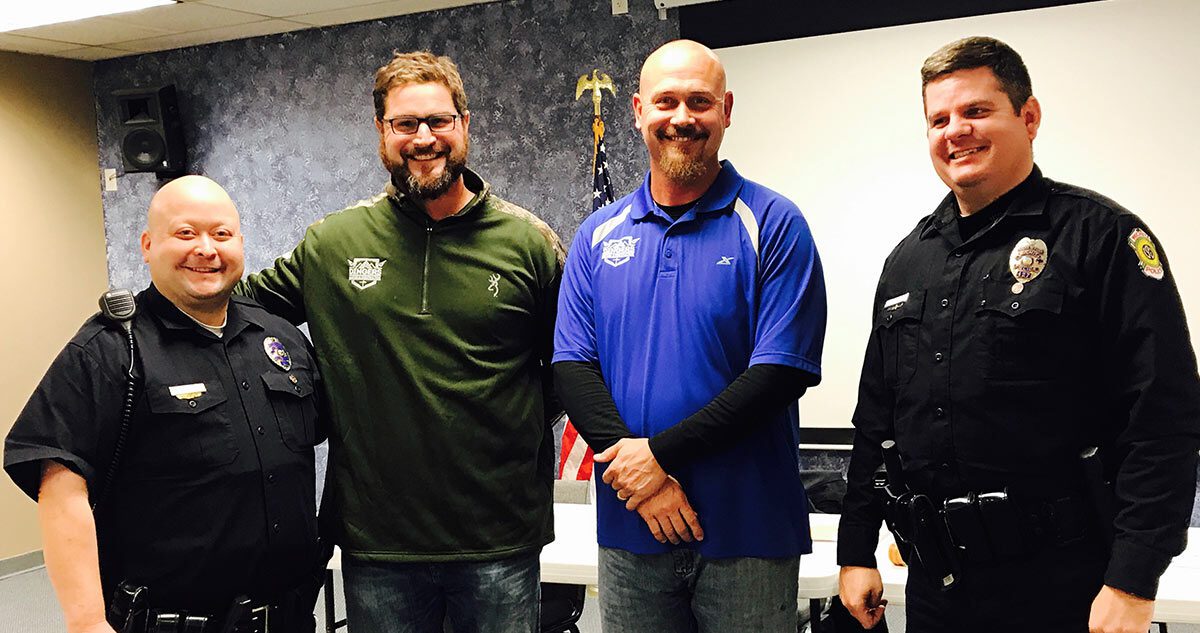 As part of an ongoing effort to be involved with the growth of the Wichita community, Dingers Roofing & Construction donated $1,500 to the Wichita Fraternal Order of Police in December.
Pictured with Luke Robertson and Craig Dingman from Dingers Roofing & Construction are two officers who happily received the donation on the behalf of the Wichita FOP. Dingers Roofing & Construction is proud to be a supporter of local law enforcement and fire protection agencies.
Are you a police officer or fire fighter? Are you an emergency response worker, active soldier or veteran? We thank you for your service and proudly offer discounts to these local heroes who put their life on the line daily for our safety. Inquire today for more details about this discount on your next roofing or remodeling project.