Replacement Doors
Upgrading or replacing the doors in your home is a great way to improve its appearance and energy efficiency. Dingers Roofing & Construction provides new door and window installation in Wichita, KS and the surrounding communities. Whether your doors are damaged, drafty or simply out of style, we have a large selection of replacement doors to meet your style and budget.
Replacement Door Types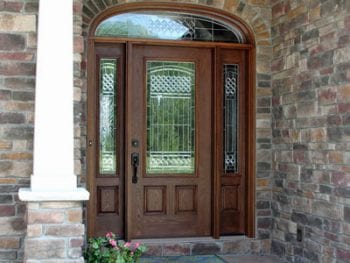 Entry Doors – Make a dramatic impact on your curb appeal by upgrading your entry doors. Front doors make a significant impact on your home's design. From wood doors to metal doors, we have a variety of styles, colors and materials to protect your home from the elements, while providing security and beauty. Our doors come in a variety of styles including full view doors, oval view doors, decorative, and panel doors. Contact us today for a quote on the perfect entry door today.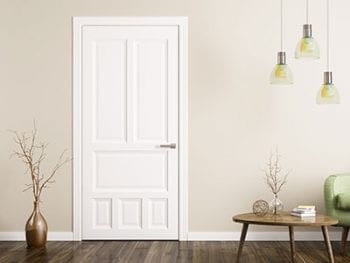 Interior Doors – Replacing interior doors can improve the style of your home, add design elements and create additional privacy. We have interior doors to match everyone's style and budget. Our door styles include flush mounted, louver, French doors, solid wood, metal and hollow doors. Regardless of budget, our interior doors will provide improved style, function and beauty for years to come. Contact us today for a quote on new interior doors for your home.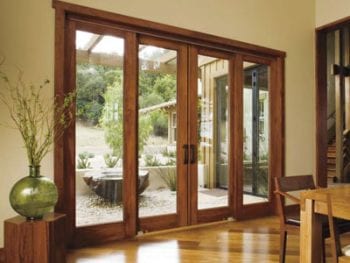 Patio Doors – Looking for a new patio door? Our replacement doors are functional and beautiful, providing style, performance and security. Patio door styles include: sliding/gliding glass, French doors, hinged, folding doors, wood, metal, glass, as well as traditional single patio doors. Whether you prefer a solid door, full glass door or mixture, we have the style of door to fit your vision, in the perfect color to match your home interior.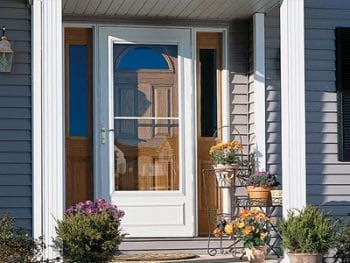 Storm Doors – Compliment the style of your home with a reliable, energy-efficient and stylish storm door. Our storm doors are available in a variety of colors to compliment your home, and have several ventilation types to choose from. Whether you need protection from the cold, or you want to let the spring air into your home, contact the pros at Dingers Roofing & Construction today for options on storm doors.
Door Inspiration Gallery
Our doors come in a variety of sizes and styles to accommodate your needs and compliment the design of your home. From sliding doors and French doors to solid wood and metal, we have an abundance of doors to fit your budget.
Door Brands We Carry