Automotive Paintless Dent Removal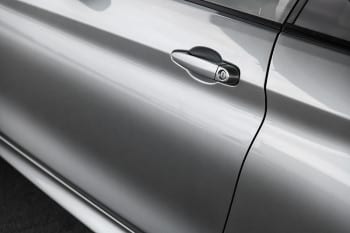 PDR (paintless dent removal) is a process which removes dents and dings from your vehicle and puts the metal back into its original condition. Whether your vehicle was damaged due to hail or door dings, our PDR specialist can pull those dents out of your car, truck or SUV and get the panels of your vehicle back to normal.
As the name implies, paintless dent removal (PDR) does not require traditional methods of sanding, fillers and painting to restore the damaged areas. With PDR, specialized tools are used to get between the metal and the inside panel and gently push the dent out and form the metal back to its original condition. This paintless method of repairing dents on your automobile keeps the integrity of the metal.
Benefits Of Paintless Dent Removal
Keeps the integrity of the metal panel
Does not require filler, sanding and repainting
Keeps the value of your vehicle intact
Costs less to remove dents and dings from your vehicle than traditional methods
Gets your vehicle back to you quicker
Preserves the original factory finish
Contact our professional PDR specialist today by calling 316-202-2066. We provide free estimates for automotive paintless dent removal.